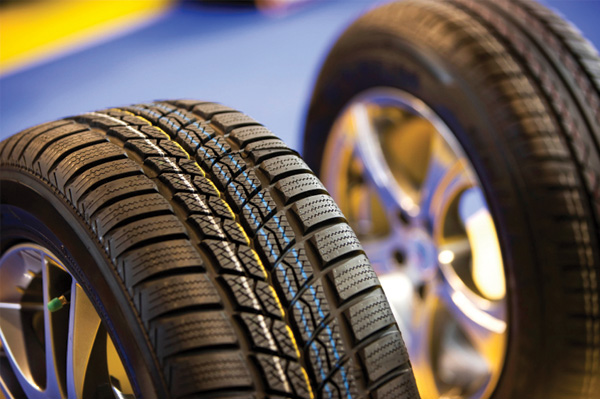 On the right track
The tires on your vehicle are very important to your safety, the smoothness of your ride and the number of miles you drive annually. However, tires are expensive, so choosing the right tires can be stressful. Here are a few tips to ease your purchase anxiety.
Size
The first thing to consider when purchasing tires for your vehicle is the size of tire that you need. Typically, the retailer or dealer should have the information specific to your vehicle. However, if you want to have this information before you go shopping, you may find it printed on the tire itself. The metric, tire width, rim diameter, speed rating, aspect ratio, construction and load index are all available on your current set of tires. Find what each number on your tire wall represents at Goodyear.com.

Amount
If you are looking to replace only one tire due to an accident or flat, take a look at the other three. If the other tires look good or were recently replaced, it is most likely safe to replace just the one tire. If there is wear and tear on your tire's partner (front or back),  you will want to replace both. Either way, ensure that you are choosing an identical make and model to your other tires to avoid any problems.
Experts recommend replacing all four tires at the same time to ensure that they wear at the same rate. In addition, purchasing all four tires at once provides you with more flexibility in your tire selection. If you liked your previous tires, simply choose the same brand. If you are looking for long-lasting performance, durable tread wear or sharp handling, look into other tire brands and options that will better fit your needs.
Use the penny trick from Goodyear Tires to check your tire's tread.
Type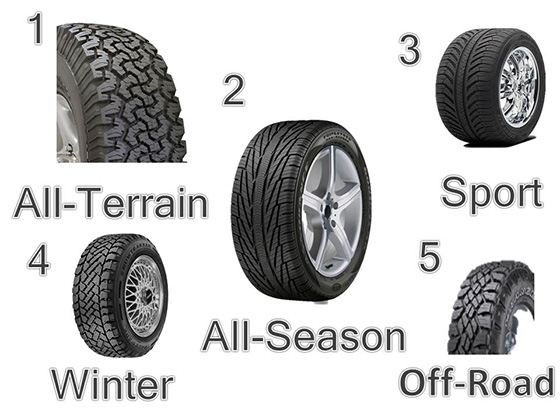 Before settling on the tire brand of your choice, consider the terrain in which you drive, typical weather conditions and temperatures, road hazards and other factors that affect your driving. From there, look into what you want from your tires. There are brands that offer lower noise, longer tread wear, ride comfort and rolling resistance. On this note, it is always important to look for tires that excel in braking and handling performance, as well as tires that have higher safety ratings. View tire ratings at Safercar.gov.
More tips for you and your tires
How to check your tire pressure
Inflate your tires like a pro
How to change a flat tire