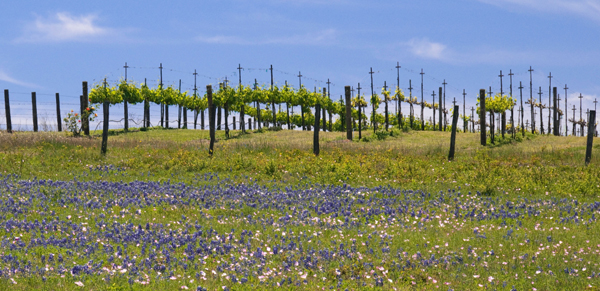 True Texas vino
Sunny California currently has the rep for best wine in the U.S., but Texas is quickly catching up. Move over, California — these Lone Star State wineries are comin' to git ya!
If you're headed out for a vacay (or staycay) in Texas this year, we recommend that you take a little time out to check out a vineyard (or two… who's counting?). The climate and soil in Texas resembles that of Italy, so while you'll find cabernets and merlots, the true treats in Texas are the Italian, Spanish and Mediterranean varietals. There are around 200 vineyards in the state, though, so start with these top wineries first.
Flat Creek Estate
Located in the Texas Hill Country just outside Austin, Flat Creek Estate is an award-winning winery with 20 acres of vineyards from which they make a multitude of handcrafted Italian, Portuguese and Rhone variety wines. The wine-tasting room, which is open every day but Monday, costs $10 for a tasting of six wines and a souvenir glass. There are also group and private packages, some including a meal or cheeses, available on their website.
While you're there, check out the Port IV, the Sparkling Raspberry or Almond, and the Petite Syrah 2009.
Delaney Vineyards
Nestled in historic Grapevine, Texas, Delaney Vineyards is a popular local winery that hosts tours and tastings every day (except Sunday) between noon and 5 p.m. (show up on the hour for the tour and on the half our for the tasting). Having won over 120 medals in national and international competitions since 1995, it's one of the premier wineries in Texas.
While you're there, check out the 2010 Sauvignon Blanc, the Texas Claret and their specialty blend of cabernet sauvignon, cabernet franc and petit verdot called Three Daughters (after the owner's children).
Duchman Family Winery
Quick tips: 
Many of these wineries also offer grounds that are perfect for a romantic destination wedding.
If you can't make it to Texas, check the websites for an online store or wine club.
The Duchman Family Winery is yet another award-winner we recommend. Just as with our other two top picks, a tasting and self-guided tour is $10 per person. Weekday and weekend hours vary by day. You're also welcome to purchase a bottle after your tasting and use the beautiful grounds for a picnic lunch.
While you're there, try the 2008 Docetto, the 2010 Vermentino or the 2009 Orange Muscat.
Pedernales Cellars
Another Texas Hill Country winery, Pedernales Cellars, is a leading producer of authentic Spanish- and Rhone-style wines (among others). These handcrafted wines are produced using sustainable practices in an underground cellar, which visitors are welcome to tour. Wine tasting hours vary by day and the cost is $12.95 per person for a nine-wine tasting.
While you're there, try the 2010 Tempranillo and the Block One (an estate blend).
Pilot Knob Vineyard
Pilot Knob Vineyard is located six miles from a prominent volcanic formation near Bertram, Texas (yet another Hill Country winery). This award-winning wine is available for tasting by appointment only on Mondays, Tuesdays and Wednesdays, but well worth the planning.
While you're there, try the 2010 Viognier or the 2010 Sweet Rose.
Planning your wine tour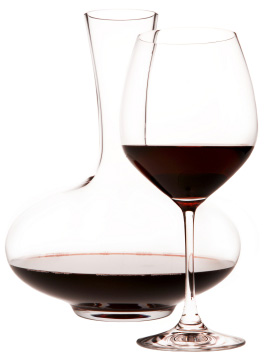 Before you head out to these or any other vineyards, check the websites to find out how the tastings and tours work. Some may have specific hours for tastings or be by appointment only. Some may include a tour of the vineyard itself (which means you should wear appropriate footwear and long pants), while others only allow you to see the winery.
We advise bringing cash, as some smaller wineries may not take credit cards for the wine tours. Some places may be allowed to sell you wine directly, others may not and still others may be able to sell you wine, but not allow you to take it home with you (wine and liquor laws vary throughout the state and the wineries have little control over these policies).
Depending on the season, wear short-sleeved shirts and carry a sweater. During certain times of the year, it could be quite warm during one part of the day and get very cold later.
The best wineries in Texas
We've clearly only named a small few of the best wineries in Texas. So if you find one that's not on our list, check it out anyway. Even if it's new, it may later turn out to be an award-winning winery.
Tell us
What's your favorite Texas vineyard or winery? Tell us in the comments below.
More things to do in Texas
Best cocktail and wine bars
Best boutique hotels
Local flavor edition