4 Hotels for couples
Love is in the air. It makes the world go round. You get it. Experience some of the world's most romantic places by booking a hotel that caters to couples.
Hotel Principe di Savoia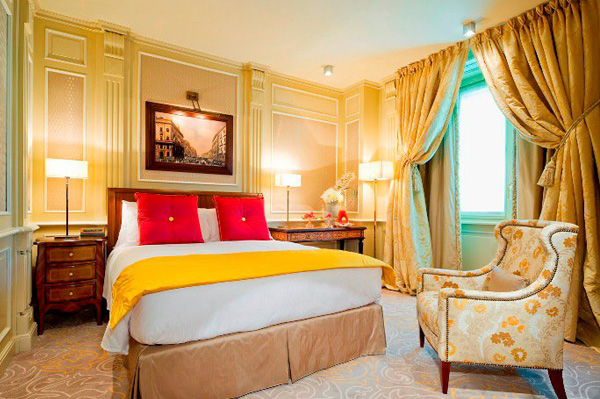 Their story may not have ended well, but there's no denying Romeo and Juliet's (somewhat unhealthy) romance. Stay at Italy's Hotel Principe di Savoia in Milan and take a day trip to Verona, the setting of Shakespeare's iconic love story. Tour a home once owned by the Da Cappello family, which is said to be the inspiration behind the fictional heroine Juliet's estate. Inside are furnishings and paintings from the 16th and 17th centuries, along with a bronze statue of Juliet herself. Back at the hotel, there's plenty to enjoy — like fresh Milanese food at Acanto Restaurant and relaxing, organic olive facials from the spa.
El Capitan Canyon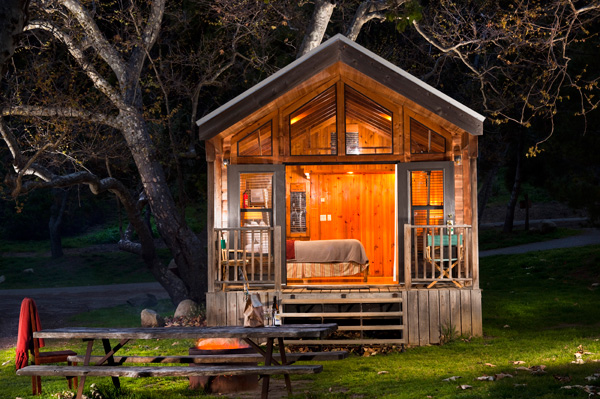 Just 20 miles north of Santa Barbara, El Capitan Canyon sits on 300 acres of California's serene Pacific coastline. The luxury campground beckons lovers who long for a romantic but outdoorsy escape. Fully furnished cedar cabins and yurt tents are set among babbling creeks and undeveloped foothills. Explore the nearby beach with one of the grounds' free bikes, or take to the 15 miles of hiking trails. There's also a heated swimming pool, guided hikes to feed the llamas and goats, and in-cabin spa treatments. At night, snuggle up under the stars for s'mores at the fire pit that's just steps from your cabin.
Enchantment Resort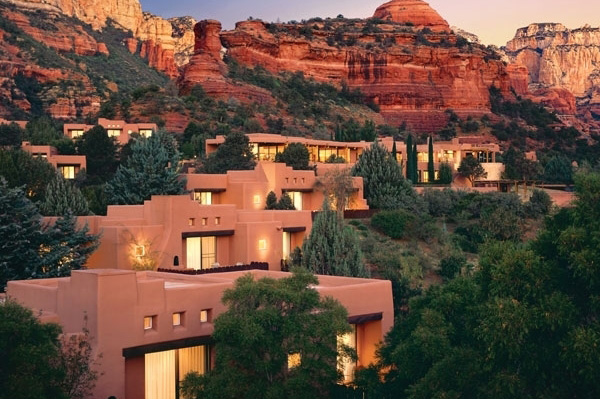 There are few things more romantic than sitting on the deck of your room at Enchantment Resort and staring out into Sedona's Red Rock bliss. At the doorway of Boynton Canyon on 70 acres of stunning terrain, it's a quintessential Arizona experience. Mii Amo spa emphasizes couples' treatments with a long list of options, including a Sedona Clay Wrap and Ayurvedic Herbal Treatment. And at the signature restaurant, Che-Ah-Chi, the view is as much of a draw as the Southwestern-inspired bites. Work directly with Enchantment's skilled concierge to fill your itinerary with memorable activities like scenic drives to nearby Cathedral Rock and even the Grand Canyon.
Curtain Bluff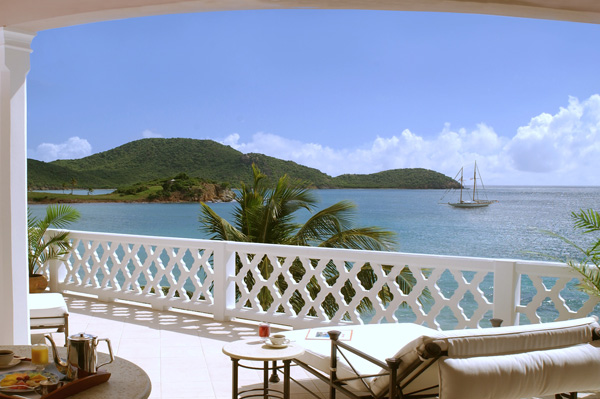 The 72-room Curtain Bluff in southern Antigua is an intimate, all-inclusive resort. Its peculiar setting — perched right down the middle of the picturesque bluff for which it's named — means you have access to two private beaches. Besides its Kodak-worthy Caribbean setting, you and your beau will love Curtain Bluff's myriad romantic experiences, like private dinners on the beach, and champagne on the spa's relaxation deck with views of nearby Montserrat. Every room at Curtain Bluff has an ocean view with private balconies and there are no televisions. If you feel like being active, snorkeling and waterskiing are included in your fee.
More vacation ideas
Checking In: Top Las Vegas spas
Where to stay in South Beach
Travel guide to Miami