Gardening Toolkit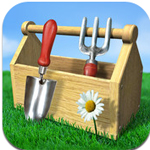 Ditch the gardening books and grab your iPhone instead. This versatile gardening app offers smart advice on planning and maintaining your garden. The Gardening Toolkit app tracks what's in your garden and provides watering tips and fertilizing reminders. You can search the database of more than 1,000 flowers, herbs, fruits and vegetables to find out about plant dimensions, light requirements and much more.
Price: $1.99
Garden Tracker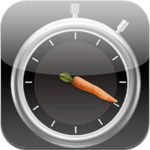 Plot out your garden with Garden Tracker. You can create a virtual map of your gardening space by choosing the number of columns and rows. Then fill your gardening space with any of their pre-loaded vegetables and herbs (or add your own). This fully customizable app provides info on everything from spacing and water needs to soil temperature and planting depth. Keep notes and info on your garden throughout the season and share it with others via email.
Price: $1.99

Vegetable Garden Guides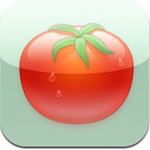 This comprehensive app is useful for gardens big and small, and for all gardeners — beginners and pro. Chock-full of gardening tips, the Vegetable Garden Guides app provides detailed information, planning tips and charts for soil preparation, growing and harvesting.
Price: $1.99

iVeggieGarden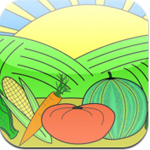 Whether you are just starting out or you are a seasoned gardening pro, this iPhone app is a great tool for researching and planning your spring garden. Get complete growing info on every vegetable type, from plant depth and proper spacing, to soil pH and harvest tips. iVeggieGarden allows you to track the progress of everything in your garden, manage multiple gardens, build a shopping list and just about everything else you need for your veggie garden to flourish.
Price: $9.99

Gardenate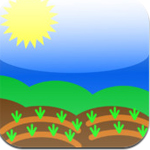 Whether you have just a windowsill or a huge backyard, you can plant a spring garden. A supplement to the Gardenate website, this iPhone app is essential for herb and vegetable gardening. The app tells you what to plant each month based on your climate zone. The Gardenate app offers cultivation details of nearly a hundred popular plants.
Price: $1.99

More iPhone apps
Best apps for the iPhone: Decorating apps
Best apps for the iPhone: Budgeting apps
Best apps for the iPhone: Fitness apps