Supplies:
Green Crepe Paper Streamers
Scissors
Pen or Pencil
Instructions:
Cut a piece of your streamers to your desired length and fold it, accordion style, so each section is 2" wide.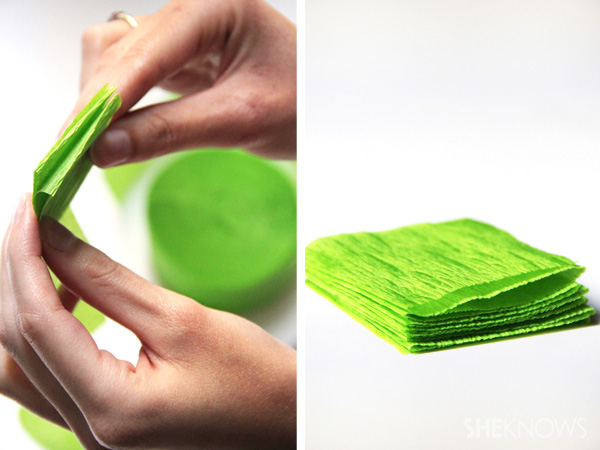 With the folded edges facing left and right, draw a shamrock shape (Made up of three heart shapes and a stem) on top of your folded streamers. As pictured, the top of the left and right "leaves" should extend slightly over the folded edges. (Alternatively you can make a shamrock template to the appropriate size and trace instead!)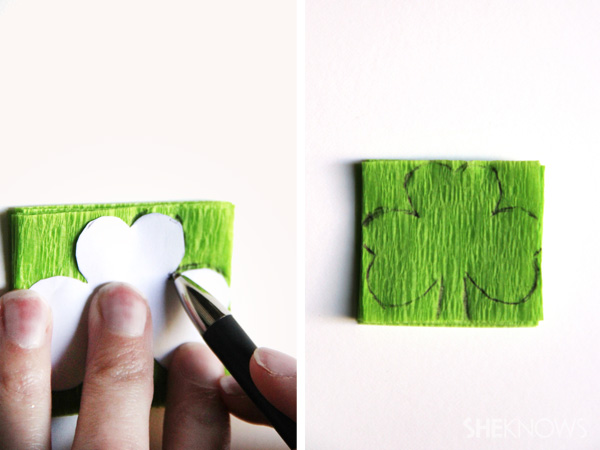 Carefully cut around your shamrock shape, leaving the extended leaves on the left and right uncut and attached. This is very important!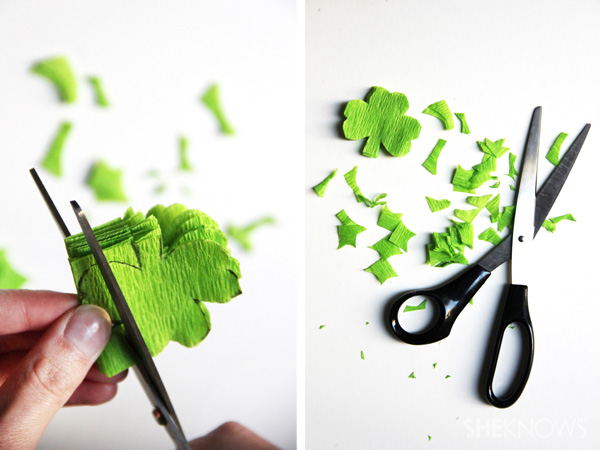 Unfold your streamers and you now have an adorable shamrock garland for all your St. Patrick's Day needs! Use them to fancy up your chairs, string them along the bar or make a plethora as a photo booth backdrop.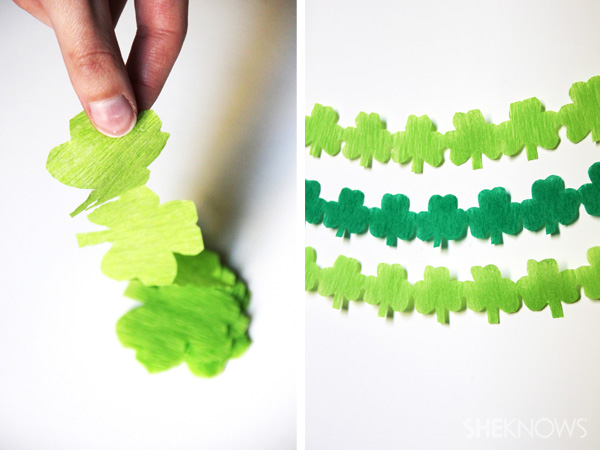 Final product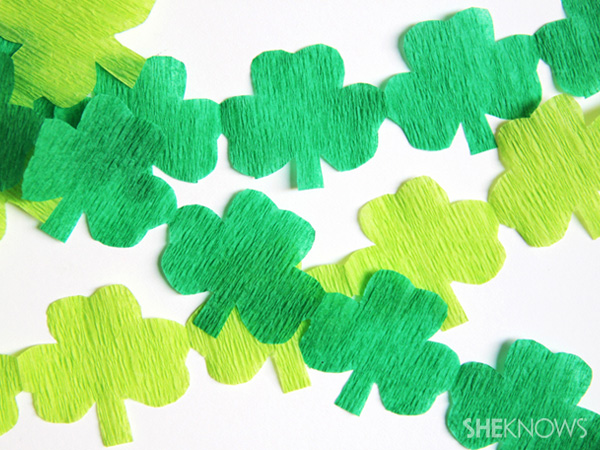 Cheers!
More DIY crafts
4 simple St. Patrick's Day crafts for kids
DIY St. Patrick's Day decor
Shamrock crafts for St. Patrick's Day