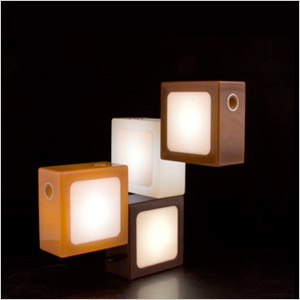 Glide TwistTogether Cubes
These cubes stay true to their name. The blocks twist together and are completed shapeable and customizable for your unique space, plus they use the power of low-voltage LED lights to stay eco friendly. The soft light is perfect for any space that needs highlighting. Sold in sets of four, the cubes are sold in both bright primary colors for kids' rooms and demure neutrals for the rest of the home (the TwistTogether Store, $105).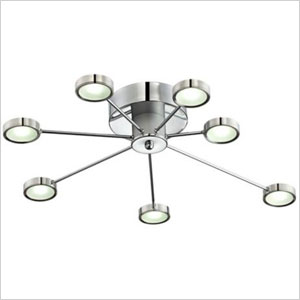 Retro Circles ceiling light
Forget overhead track lighting. What's old is new again! This adorable overhead retro light provides LED lighting that will ensure bulbs won't burn out as quickly as traditional incandescents do in the kitchen. The brushed chrome finish makes it a great fit in just about any style of house, and although it's retro, it's also thoroughly modern (Lamps Plus, $400).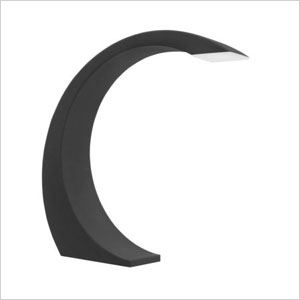 Crescent LED desk lamp
You can put it on your desk or you can put it in your living room. This crescent shaped LED lamp offers the power of a 3 Watt bulb with the chic curvaceous design that would fit any modern home aesthetic. Available in neutrals white and black, there's no need to worry about ruining your color scheme (Zoostores, $72).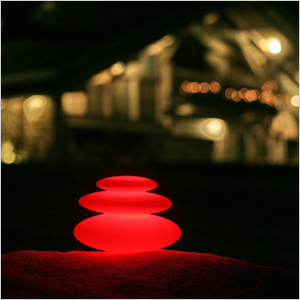 Red "Stone" outdoor lamp
Make your garden glow or poolside shimmer with lovely red light with this outdoor LED designed to look like stacked stones. The soft light emits a candle-like effect, giving a soft glow to those nights with friends and a couple of bottles of wine. Energy efficiency is combined with the durability of outdoor light. These "stones" can be submerged in up to two meters of water without any problems (LightKulture.com, $239).