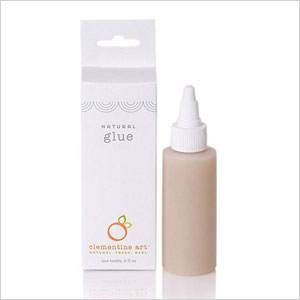 Clementine Art Natural Glue
If you've come to the tough realization that your kid is the paste eater in class, you might as well get him something he'll enjoy and something that won't be detrimental to his growing body. Clementine Art Natural Glue is made from 100 percent naturally derived, non-toxic ingredients. Plus, it bonds just as well as natural glue — perfect for art projects involving paper, fabric and wood. Unlike many school supplies, this natural glue doesn't add in any chemical dyes or superfluous eye-catching ingredients (Amazon, $6).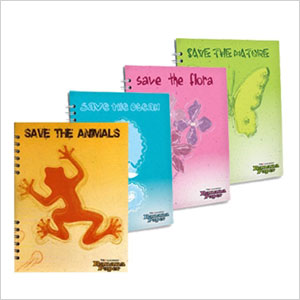 The Banana Paper Company notebooks
These banana fiends found a way to turn banana-leaf fiber into eco-friendly notebooks. Banana leaves are a natural byproduct of banana farming, so we might as well use them to our advantage! Made from 20 percent banana fiber and 80 percent recycled post-consumer waste paper, these recycled notebooks feature cute environmentally-friendly slogans and animal prints for the little environmentalist in your life. They have all the convenience of traditional notebooks with pocket dividers and hard covers without the high carbon footprint (The Ultimate Green Store.com, $3).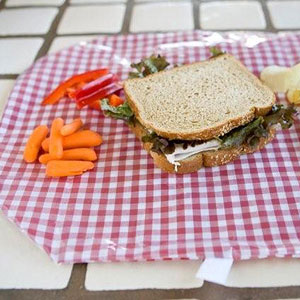 Wrap-N-Mat sandwich bag
Packing a lunch is certainly the healthier option for your child, so why not do it with the environment's health in mind, too? These reusable sandwich bags limit the amount of plastic you send to the landfill by hundreds each school year! Plus, one $7 bag will last you a lifetime. Made in China under fair labor and fair-trade agreements, these bags are 100 percent BPA, lead and phthalate free. Plus, it folds out into a nifty placemat to prevent messes and ensure easy cleanup (reuseit, $7).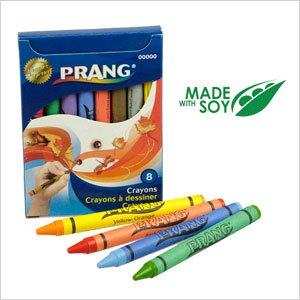 Prang Soy Crayons
Soy is one of the most versatile pieces of produce on the planet. It goes in your latte, but it can also go in your child's school supplies! These non-toxic soy crayons by Prang come in exciting colors like the mainstream brands but are made entirely from renewable resources, taking paraffin wax out of the equation. Plus, they're just as inexpensive as other brands, running around $1 for a box of eight basic colors (Stubby Pencil Studio, $1).
More on style
5 Book picks for a back-to-school mood
10 Tips to ease back to school anxiety
Green back-to-school tips for every age