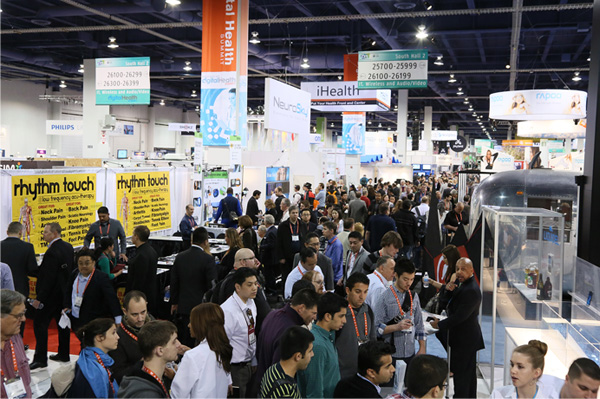 Reach your
fitness goals
Last year at the Consumer Electronics Show (CES), we spoke to Jillian Michaels about whether or not technology was aiding in fitness or aiding in the obesity epidemic. She sees technology as being key to health and fitness success.
In line with Michaels' perspective, the number of gadgets and tech products designed to educate and encourage healthy habits is on the rise. We headed to CES this year to find the latest and greatest in fitness technology. Here are just some of our favorites.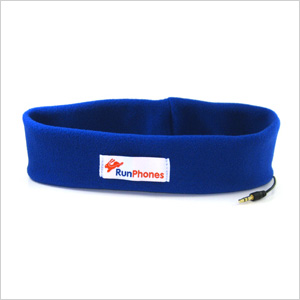 One of the most annoying parts of running in the winter is having to finagle together a headband or ear muffs to keep warm with your headphones so that you've got something to listen to on your morning (or evening) run. RunPhones solves that problem by combining a breathable fabric headband with built-in headphones — a perfect solution for your workout sessions.
Created by HAPILABS — a French consumer tech company - the HAPIfork stole a large portion of the attention at CES due to its creative approach to healthier eating habits. The electronic fork monitors how quickly you're eating over a two week "learning" period. It then uses this information to alert you (with a series of vibrations) when you're eating too quickly, alerting you to slow down. It tracks this information and allows you to upload to your computer so that you can track progress over time.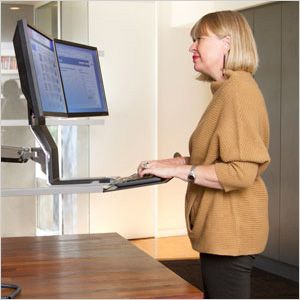 There's a lot of technology that's designed around monitoring and tracking activity levels, but one of the best ways to improve your health and fitness is to modify your behaviors. Just like with the HAPIfork above, the Omnimount Work20 Desk is designed to help cubicle dwellers (and home office workers) become healthier by changing their daily habits — mainly of sitting down all day. The Work20 Desk mounts to a traditional desk and transitions from a sit-down desk to a stand-up desk (which are all the rage in the tech community these days).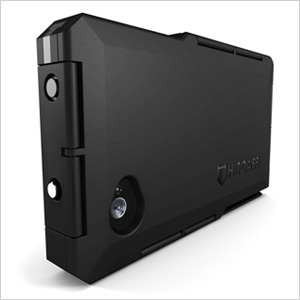 When you're out being active, you need to have a sturdy phone case that can stand up to falls, inclement weather, scratches and dings. You also want something that's still going to give you full functionality since having to take your phone out of a case when you need it completely defeats the purpose of having a case. The Hitcase isn't much to look at it, but it gets the job done and is a good ally when your regular activities involve hiking, climbing and other rugged sports. Another important feature to mention is its tripod mount and motorbike mount for catching great action shots.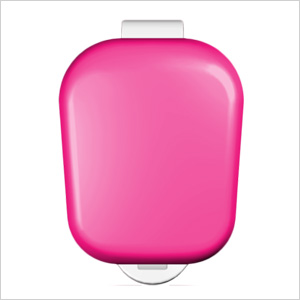 The iBitz is a great tool not just for individuals who want to get fit, but for families who want to track their fitness and turn it into a game. The small device is a pedometer that also tracks weight, distance traveled, calories consumed and historical activity trends by day, week and month. There's also a corresponding app that allows kids and parents to monitor their iBitz's character, as well as feed it and put it to sleep. Getting fit was never so fun.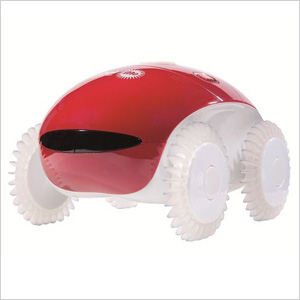 Part of a healthy overall lifestyle is getting rid of stress and finding the time to relax your mind and your body. Wheeme's DreamBots are motorized robotic massaging machines that use light pressure to mimic the human touch and provide a relaxing sensation. The DreamBot's smart sensor technology makes sure that it stays on your body and doesn't lose its grip and fall off.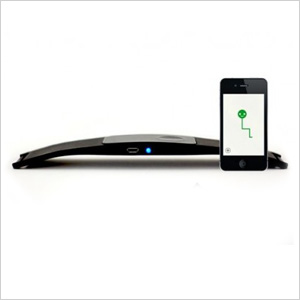 The LUMOback is a cool technology designed to help your posture, which in turn helps alleviate back pain and other issues caused by slouching and poor posture. It's worn like a backward belt, flesh on your lower back. When you slouch, it sends slight vibrations so that you recognize and correct your posture by standing or sitting straighter. And like all good fitness apps, it comes complete with an app that helps track your posture's progress over time as well as gives you overall feedback through the mobile device of your choice.
More gadgets and tech we love
Fitness technology that gets results
Top gadgets for the career woman
15 Apps that will streamline your life
Photo credit: CES