Why go
Mérida is well worth a visit for the colonial architecture, European flavor, wide boulevards and fabulous people-watching from any number of street-side bars and restaurants. We spent five days soaking up the laid-back atmosphere, but could have spent several more.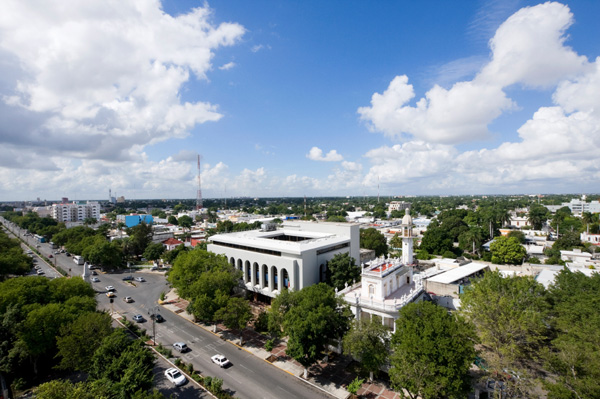 Go see a cenote
One of our highlights of spending several days in Mérida was taking a day trip to see a cenote, which is basically an oversize sinkhole or underground body of ultra-clear (and ultra-cold) water. There are several cenotes worth exploring that are just a short drive from Mérida, and there are many tour companies in town that can take you.
We suggest booking with a company that will drive you to at least two cenotes (preferably three), so you can get a good sense of the varying sizes and depths. Also ask whether snorkel equipment is provided — while there are no tropical fish to spot, the underwater rock formations are well worth donning a mask for. Do note that you will be climbing up and down steep ladders, so wear appropriate footwear (and don't look down).
Spend time in the central square
Mérida's charming central square, Plaza Grande, is an ideal spot to relax, read a book, check your email (there's free Wi-Fi) or just people-watch and soak up the easygoing atmosphere. The sprawling, tree-shaded square also hosts many free cultural events, something we stumbled upon during our visit when we were treated to live music under the stars.
There's usually something happening every week, so ask at your hotel or guesthouse about what's going on when you visit. Along with people selling handicrafts and small carts selling local snacks and treats (you won't go hungry), the central square is home to some of the most historically significant buildings in Mérida.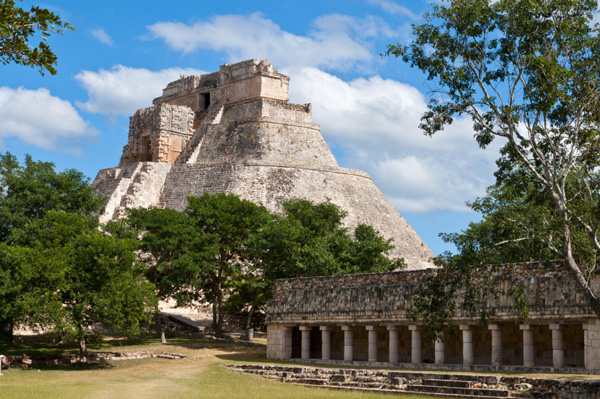 Visit the museums and galleries
We were pleasantly surprised by the number of museums and galleries in Mérida. You could easily spend a couple of days meandering around them if you have the time to spare. Start with the free and well-curated Yucatán Museum of Contemporary Art, which features a rotating outdoor sculpture exhibit — a highlight for us.
The Yucatán Museum of Popular Art is another good choice to add to your cultural itinerary in Mérida. Located in a historic home, the museum displays folk art from various regions of Mexico. It showcases traditional clothing, jewelry, pottery, masks and ceramics, with featured exhibits changing every three to four months.
Galería Mérida features contemporary and fine art by local Yucatecan artists and is also housed in a charming colonial building.
Check out some Mayan ruins
If you're interested in Mayan ruins, you can easily visit several on day trips from Mérida. Two of the easiest to get to are Uxmal and Mayapan.
Uxmal is the larger of the two and is one of the best-restored and maintained archaeological sites in the Yucatán. It's also a UNESCO World Heritage Site and offers a detailed glimpse into the Mayan history and culture. The most wow-worthy structure is the 100-foot Pyramid of the Magician, the tallest of the bunch. Expect to spend a few hours exploring, so bring a hat, water and good walking shoes.
Mayapan is a much smaller site but is no less interesting. It's also much quieter (read: less touristy) than many other Mayan ruins in Mexico, making it easier to navigate at your own pace, minus the crowds. You'll need about an hour and a half to get through this one at a fairly leisurely pace.
If you go
Stay at the stylish yet relaxed Hotel Boutique Mérida Santiago, within walking distance to many of Mérida's main attractions. The four-room hotel features a lovely courtyard and a pool, which is perfect for cooling off after a hot day of sightseeing.
Next up
Pack your bags and join us next time when Frequent Flier heads to Thailand.
More travel tips and trends
Food lovers' guide to Cleveland
6 Must-see slights in Barcelona
A winter getaway in Niagara Falls