Where to stay
in South Beach
Swanky. Sexy. Sleek. Miami's lineup of hotels is as hot as the sun on South Beach. Not since my visit to Palm Springs have I seen a collection of hotels that so perfectly evokes a destination's personality.
The Ritz-Carlton, South Beach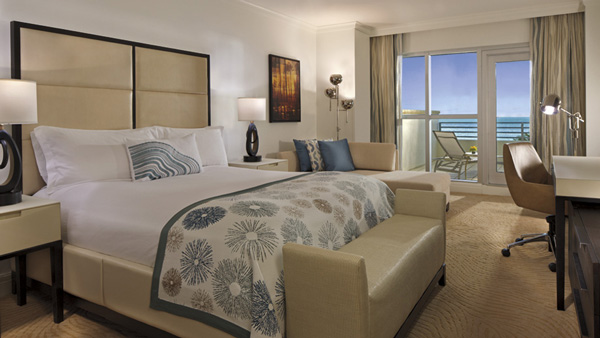 Fresh off a major renovation that includes revamped guest rooms, The Ritz-Carlton South Beach was originally built in 1953 by the "Father of Art Deco," Morris Lapidus. A polished design — which pays homage to the hotel's architectural history but is updated with shimmering accents and aqua-colored textures to reflect the oceanfront setting — includes a curated collection of avant-garde art and library of Taschen books. Sip cocktails at sunset on The Dilido Beach Club's waterfront patio and make time to visit The Ritz-Carlton Spa. The new Precious Ceremony Diamond Facial will take years off your face and starts with a relaxing foot-cleansing ritual.
Kimpton Surfcomber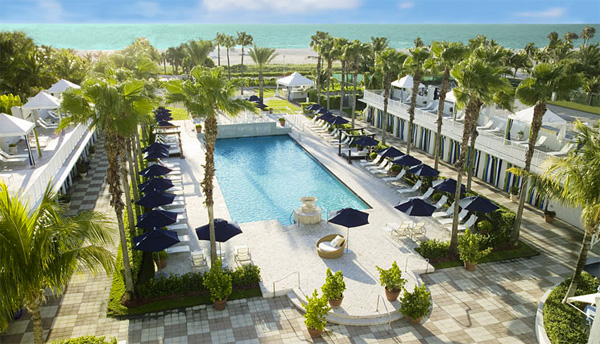 Rooms at the Kimpton Surfcomber are small but comfortable and come with the basics. But you don't travel to South Beach to hole up in a hotel room. Drop your bags and head to Surfcomber's oceanfront pool where you should post up at The Pasture, a green space doubling as a lounge spot and sand volleyball court. Grab small bites like street tacos from the poolside Sand Bar and then cruise the boardwalk on one of the hotel's complimentary (and cute!) Deco bikes. Surfcomber's signature restaurant, Lantao Kitchen + Cocktails, is a must-try and an ode to Southeast Asian cuisine with a dynamic menu of handcrafted drinks.
Eden Roc Renaissance Miami Beach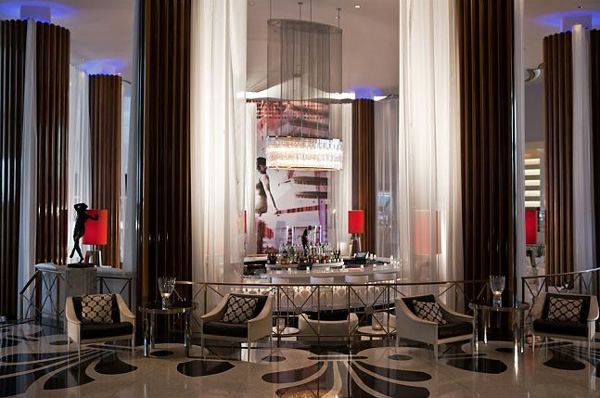 Eden Roc Renaissance Miami Beach is a quintessential South Beach hotel that re-opened in 2008 after a $360 million overhaul. Designed by Morris Lapidus in the 1950s, Eden Roc was the backdrop for a Lucille Ball production and one of Elizabeth Taylor's eight weddings. Its Mad Men-style lobby bar is lively, the perfect prequel to ELLE Spa where a seaside cottage-inspired setting practically forces relaxation. But what the locals come for is 1500 Degrees. Headed by Hell's Kitchen alum Paula DeSilva, the restaurant's wholesome goods are locally sourced with items like whole Florida snapper and charred Brussels sprouts with mustard creme fraiche.
Shelborne South Beach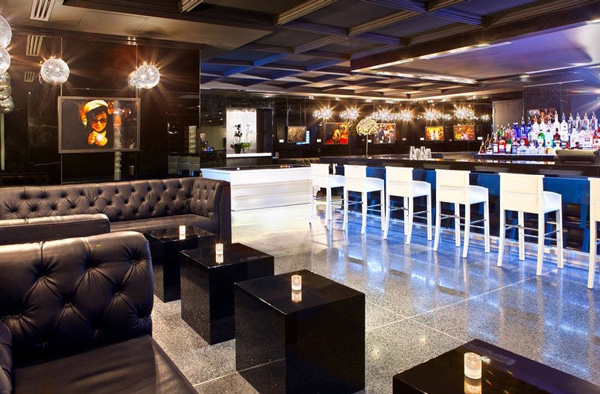 Crisp, clean and with just the right amount of bling, Shelborne South Beach is a 1940s Art Deco original with prime beachfront real estate. The classic Miami hotel is fresh off a $20 million renovation with restyled guest rooms and a sparkling new sushi bar. Love shopping? Start at the on-site GUYandGIRL boutique, a local Miami gem. For a dose of 1950s-style glamour, make a date at Vesper. Named after one of James Bond's choice cocktails, the restaurant dishes Gorgonzola sliders alongside Chicken piccata and spiced-up jalapeno mac and cheese. Lunch at the poolside Lucy's Cantina Royale is a must, too, with chilled margaritas and Baja-style tacos.
Delano South Beach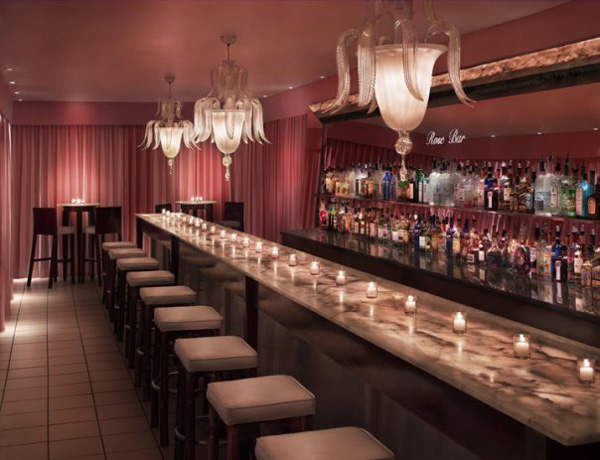 With a design evoking Alice in Wonderland whimsy, Delano South Beach (named after Franklin Delano Roosevelt) is an oversized playground — antique daybeds, giant chessboards and a lobby made to make you feel like a kid crawling under your parents' dining room table. It's definitely a nightlife favorite. FDR at Delano, a subterranean dance club, is where Miami's beautiful people go after drinks at the lobby Rose Bar. And Umi Sushi & Bar and the hotel's signature restaurant, Bianca (serving Italian fare), are as much about the scene as the food. If you're looking for a cool and trendy Miami hotel, Delano is your spot.
More must-visit hotels
5 Palm Springs boutique hotels
Checking In: Travel like a celebrity
Vacations for the New Year