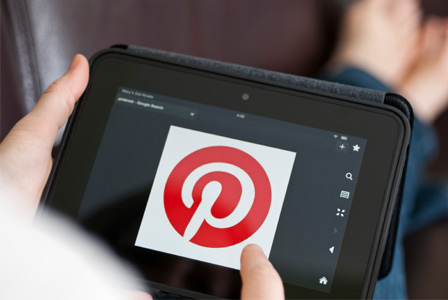 Want to get inspired? Of course you do, and one of the best and easiest ways to do that is by drooling over stunning travel images on Pinterest. We're sharing our picks for travel pinners worth following.
Top travel pinners
G Adventures
G Adventures is a tour company that specializes in small group tours all around the world, so it's not surprising that their Pinterest boards reflect the wide variety of trips they offer. Whether you're curious about Costa Rica, intrigued by Italy or contemplating a dream trip to Peru, there's a board to help inspire your journey. We were particularly smitten with the boards that display stunning travel photos grouped by color. With 123 boards and 1,054 pins so far, there's lots to keep coming back for with G Adventures.
Budget Travel
Everyone can appreciate tips on how to make travel more affordable, which is why we recommend checking out Budget Travel on Pinterest. While there may be only four boards, each of those boards features tips on where to go and why, along with reader photos, travel inspiration and travel deals to snap up.
Caz and Craig @yTravelBlog
Australian travelers Caz and Craig are the founders of popular travel site yTravelBlog, which is packed with travel stories, photos, tips and planning information. Their Pinterest boards are an extension of what they've created on their site and well worth a look. From the general (beaches, accommodations) to the more specific (beer, family travel), anything travel-related you might be looking for will likely be found here.
The PlanetD Travel
The intrepid traveling pair behind another popular and informative travel site, The PlanetD Travel are blogging their way around the world and sharing the experience via their site and their Pinterest boards, which offer a glimpse into some of what they've seen and what inspires them. The 74 boards and 1,817 pins showcase everything from famous landmarks around the world to festivals and travel gear — and everything in between.
BootsnAll Indie Travel
BootsnAll is a one-stop shop for travel stories, news, tips and destination guides, something also evident among their 23 Pinterest boards. Get tips and inspiration on what to pack, what to eat and drink around the world and where to go and what to see when you're there. They also have boards featuring travel songs and videos if photos aren't quite enough for you.
Seattle's Travels
Seattle's Travels is a travel blog we recently discovered and the associated Pinterest boards are equally interesting and inspiring. There are boards featuring specific destinations (Dominican Republic, Finland, Canada, Morocco just to name a few) as well as food, adventure and eye-catching landscapes — so, in other words, more than enough to inspire your wanderlust.
Globetrotter Girls Travel
These German-American digital nomads are also blogging their way around the world and sharing their adventures via their blog and their 26 Pinterest boards. Whether it's accommodation they like or their favorite spots in Paris and New York, you can count on gaining some inside information on where to go, what to do and how to make the most of your next trip.
More on travel
Top 10 U.S. destinations for 2013
Travel trend alert: Where to go in 2013
Frequent Flier: Where to island hop in the Bahamas
Photo credit: mphillips007/iStockphoto