Where To Eat In
This Hot Foodie City
Not long ago in Cleveland, the only "gourmet" food you could find was squeezed between a bun and topped with relish. Now, this town is becoming a mecca for innovative yet unpretentious cuisine. Here's a list of our favorite, must-visit restaurants and bars.
(page 2 of 2)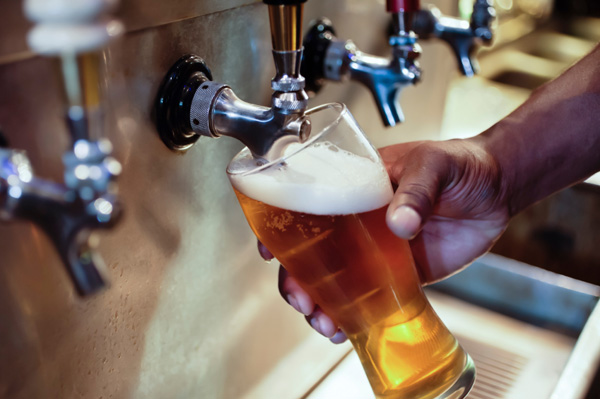 Great Lakes Brewery
Noted as Ohio's most "celebrated and award-winning" brewery, Great Lakes is sort of a big deal for Clevelanders. Started in 1988 by two brothers, the brewery has quickly morphed into a national brand, selling their most popular brews, like the Dormunder Gold and the holiday Christmas Ale, in 13 states. Even though they produce more than 130,000 barrels annually, the brewery is still humble to its roots and loves to cater to the locals who come in for a tasting or a pint. They have nine beers on tap (rotating by season) and a great brewpub menu, so it's a hot spot to grab a drink/bite during happy hour.
Sokolowskis
If there's one thing Clevelanders love, it's good old-fashioned comfort food and Sokolowskis University Inn has been serving the best stick-to-your-bones meals around Tremont since 1923. The restaurant pays homage to the blue collar backbone of Cleveland and serves up meals hearty enough for the steel-man's stomach, like Salisbury steak with a potato, roll and vegetables, fresh kielbasa or prime rib. The food isn't fancy, but it makes you feel good and you can't beat happiness for less than $15 an entree.
L'Albatros
L'Albatros is the perfect example of how far the Cleveland food scene has come and how quickly it has catapulted into culinary stardom. This French style brasserie owned by acclaimed chef Zachary Bruell on Bellflower Road is elegant yet cozy, sophisticated yet unpretentious. It's everything you crave from a Parisian cafe without the snobbery. The manager and resident sommelier is knowledgeable on all the wines and is happy to suggest the perfect pairing to your meal. Locals love the goat cheese tart, the coq au vin and the duck confit. The savory French toast is another favorite, made with a ragout of wild mushrooms and balsamic syrup, it's absolutely dreamy.
Happy Dog
Despite the surge in popularity of four-star restaurants and more sophisticated food, many Clevelanders still prefer the hot dog to foie gras. However, not just any ol' hot dog will do. Foodies flock to Happy Dog on Detroit because the gourmet toppings are endless, and the dipping sauces are upscale, like truffle mustard and pesto, to name a few. There are, legitimately, 50 toppings you can add to your dog with the most popular being the Bertman's Original Ballpark Mustard, chili and caramelized onions. We went outside the box with our dog and topped it with the bacon-spiked southern greens, caramelized onions and black truffle honey mustard. Order your dogs with a side of tots and get at least fourdipping sauces to try. Even with sides and sauces, your whole meal will come in for less than $10.
Greenhouse Tavern
Michael Symon isn't the only chef causing a stir in Cleveland's restaurant scene. Jonathon Sawyer, the mastermind behind Greenhouse Tavern, has gained plenty of media attention on his own, like a coveted spot in Food & Wine's 2010 best new chef roundup. The menu (and chef) is affable, humble and passionate with a mix of local favorites, like Ohio dry-aged rib eye and deer, with elegant dishes, like foie gras steamed clams and spicy raw ratatouille. Not only is the food great, but the restaurant gives back to the environment by featuring only organically grown produce and is the first certified green restaurant in Ohio.
More foodie cities
Best US cities for foodies
Top 10 cities to drink in
Foodies guide to London