10 Crafts you don't want to forget
As 2012 comes to a close, we put together a list of the best craft ideas our writers have submitted this year. These ideas are sure to keep you inspired into the new year.

If you're looking for some more craft ideas to get you out of your creative rut, we've got the list for you. Try one of these 10 SheKnows favorites chosen by our Facebook fans. Will your favorite make it to the No. 1 slot?
10
DIY personalized party display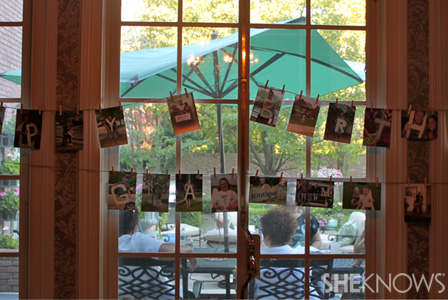 This truly personal gift doubles as party decoration. Just gather some of the party girl's closest friends and family and have them send her a birthday message — one letter at a time.
9
4 Unique DIY Mason jar projects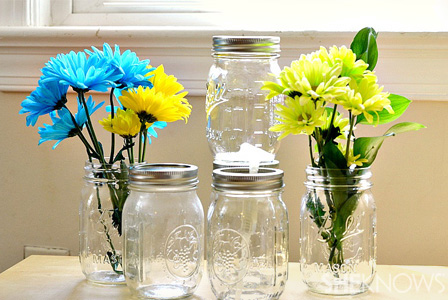 Mason jars were all the rage with decorators this year. We'll show you how to make Mason jar candles, photo frames, luminarias and more. At about $5 a jar, any of these make inexpensive but thoughtful gifts.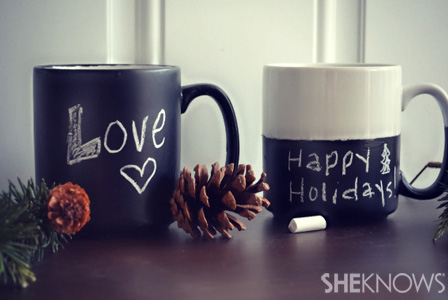 What a fun and easy way to make a customizable (and re-customizable) mug! This is a fun project for kids to help with (carefully and with much newspaper laid down). It also makes a water cooler-talk-worthy gift for friends at the office.
7
DIY illuminated LOVE canvas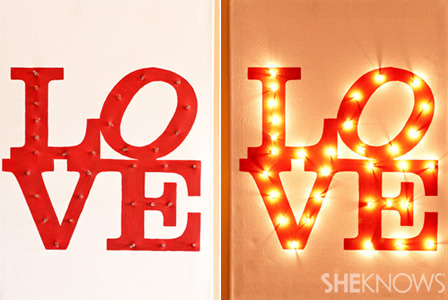 This delightfully kitschy craft, based on a famous Philadelphia statue, is deceptively simple to make. Just download the template and follow the instructions to get your own LOVE sign that lights up at night.
6
How to make a lightbulb vase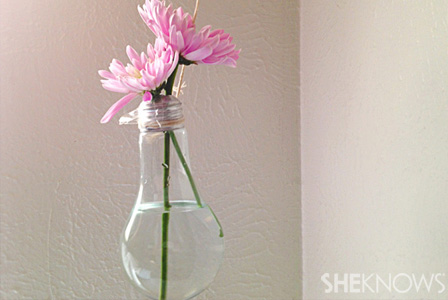 This easy craft isn't just beautiful, it's eco-friendly! Upcycle those old lightbulbs by turning them into sweet little flower vases. They're a great way to bring a little spring indoors.
5
DIY Mason jar soap dispenser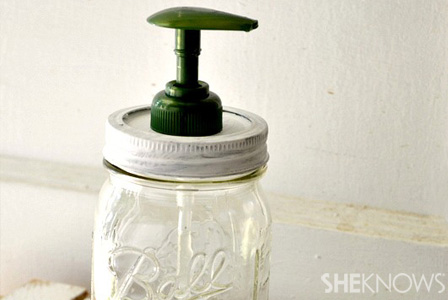 As we mentioned before, Mason jars were a popular decorative item this year, so it's not surprising it made our list twice. This DIY soap dispenser is a casual and practical way to dress up your kitchen.
4
How to make a bowl out of buttons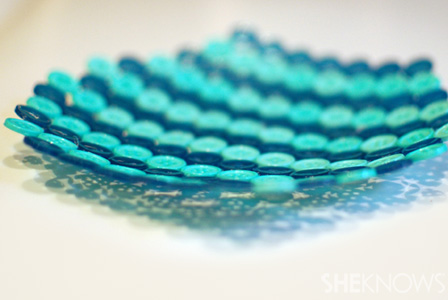 Why would you want a bowl made of buttons you ask? Because it's adorable, that's why! It makes a lovely centerpiece or put it near the door as a convenient place to set your keys every day.
3
5 Creative ways you can reuse your wine corks
How long have you been saving those old wine corks just waiting for the perfect wine cork craft, check out this popular set of crafts. With five options to choose from, you're sure to find one you love. We like the cork bathmat.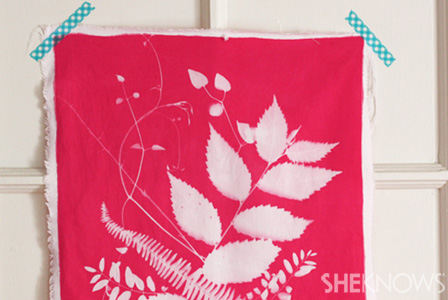 We can't get over this simplicity of this craft, which allows you to dye just about any fabric in a variety of colors. To create shapes, use household items or natural items from around your house to block the sun. Use it to make T-shirts, quilt squares, upholstery fabric and more.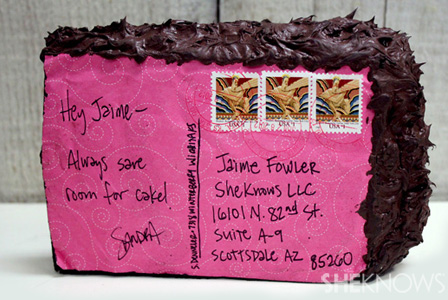 It's not hard to see why this thoughtful craft took the top slot. Skeptics can rest assured. The creator tested her finished product by sending it through the mail to one of our editors at SheKnows headquarters. Check out the article to see a real picture of how delicious it looked when it arrived.
More
That rounds out our list of the top 10 SheKnows crafts of 2012. We look forward to bringing you even more craft ideas this year, too. If you have any requests, leave them in the comments. And don't forget to sign up for one or more of SheKnows' newsletters to get crafts, recipes and more delivered to your inbox.
Check out the runners up for top crafts of 2012
Homemade bath bombs
DIY painted Mason jars and wine bottles
Easy DIY throw pillow