Exotic hotels
and destinations
Let's pretend that cost isn't a factor in your next vacation. Where would you go? In 2013, make a New Year's resolution to expand your travel horizons — whether it's realistic or just an addition to your bucket list. Here are my once-in-a-lifetime vacation picks. Come, daydream with me!
Hotel Refugia, Chile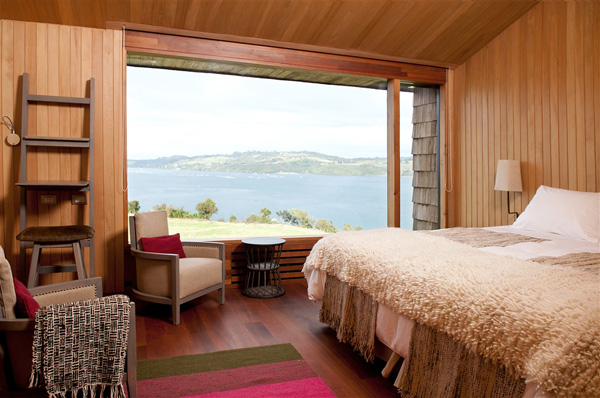 Off the coast of Chilean Patagonia sits Chiloe, an island chain defined by rolling hills and villages dotted with lively wooden houses. Here, sea and forest converge in a storybook setting with a long list of wildlife — Chilote foxes, penguins and humpback whales among them. The area's newest hotel, Refugia, offers some of the best ways to see Chiloe by sea and land. Tour the historic village of Chonchi before sailing along the coastline or explore the area's 70 churches, many of which are UNESCO World Heritage Sites. In Castro, Chiloe's capital, see the colorful stilt houses (palafitos) up close and get a taste for the local life with a visit to a country market.
Kingsford Homestead, South Australia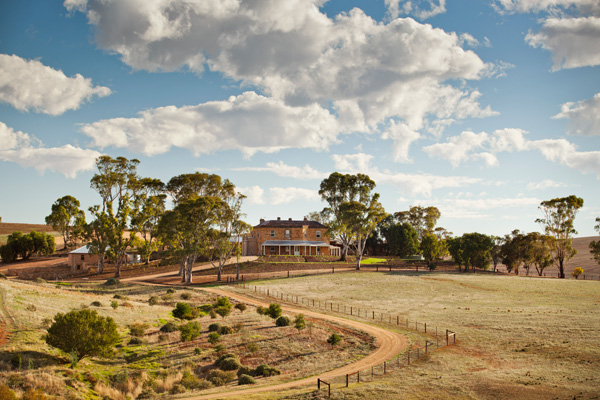 What was once a working sheep station is now a seven-suite, all-inclusive hotel in South Australia's Barossa Valley. Food- and wine-driven, Kingsford Homestead is a quick 10-minute drive from some of the area's most notable winemakers and just 30 minutes south of Clare Valley, an area known for its riesling. Chef Stuart Oldfield, born and raised on an Aussie farm, sources fresh fare from Barossa producers and pairs his culinary creations with exclusive South Australian wines. Take to the sky in a hot air balloon, walk the rolling hills and river gorges looking for kookaburras and kangaroos, or just take some quiet time in the alfresco "bush bath," an oversized freestanding tub that overlooks the river.
Villa Laura, Tuscany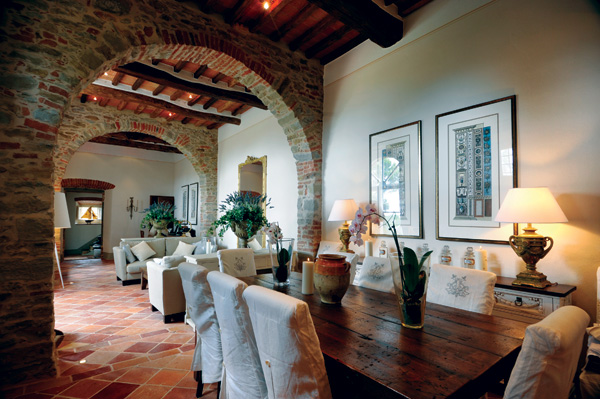 You may recognize Villa Laura's stately olive groves and romantic countryside from the movie, Under the Tuscan Sun. The 17th century dwelling is a luxurious home base and starting point for day trips to Lago Trasimeno, truffle hunts in San Giovanni d'Asso or biking and wine tasting adventures to the medieval hill town of Montepulciano. Purchased and restored in 2006, Villa Laura's foundation was originally laid in 600. Today, it's home to an extensive wine cellar, organic vegetable garden and three options for sleeping: antique furnishings and Busatti fabrics in The Villa, garden views from The Farmhouse, and a swirl of soft pinks and turquoise in The Limonaia.
Inkaterra Pueblo Hotel, Machu Picchu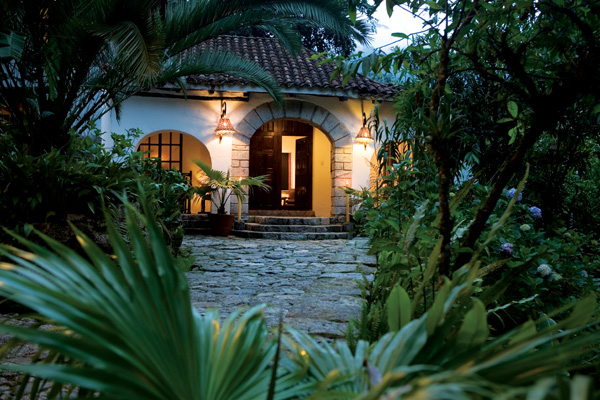 Inkaterra Pueblo Hotel near Machu Picchu is a luxurious whitewashed bungalow nestled into terraced hills with views of the rushing Vilcanota River. The 85-cottage luxury escape sits on 12 acres of pristine nature and houses the world's largest orchid garden — 370 species and counting! At Unu Spa, treatments take a mystical Andean approach and use natural ingredients made from local plants. Experience a Shaman-led ceremony and spiritual offering or learn about the traditional tea-making process at the hotel's own plantation. And then, of course, there's Machu Picchu, whose Sacred Plaza and Temple of the Sun you can discover alongside an expert guide.
More vacation ideas for the new year
Checking In: Hotel wine tours
Unique bed and breakfast getaways
Spa treatments for couples