From pristine beaches to top-notch snorkel spots, there's something for every traveler on Curacao.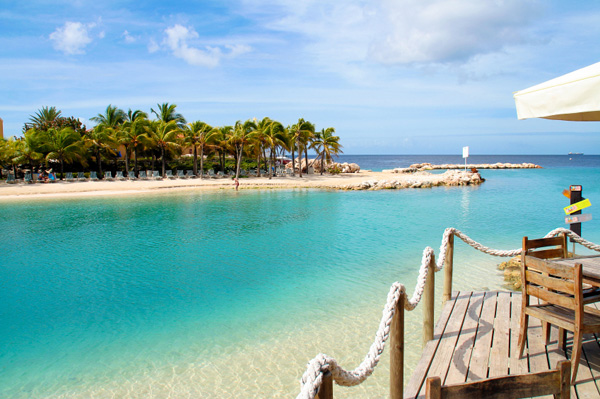 Why go
Curacao, often better known for the Blue Curacao liqueur it produces than for the island itself, really is a must-visit on anyone's Caribbean travel list. One of the ABC Islands — Aruba, Bonaire and Curacao, this (for now) lesser-known island gem is located 35 miles from both Aruba and Venezuela. The diminutive Dutch island is an exciting blend of both European and Caribbean culture and a diverse spot for a getaway. Residents speak Dutch, Spanish and English — as well as a local language, Papiamentu, a colorful Creole dialect. Food and architecture also benefit from the cross-culture blend, making a visit something a little more than your average beach vacation.
Stay
Walking into the lobby of the Hyatt Regency Curacao and being greeted by a breathtaking, sprawling ocean view is just one reason we were instantly smitten by the beautiful beachfront resort (which also happens to have a world class championship golf course designed by Pete Dye and an ultra-stylish Atabei Spa on site). Rooms are large, airy and come with a private balcony. Pools are pristine, welcoming and a great way to while away a few hours as you contemplate where to have lunch or whose turn it is to get a drink from the nearby SWIM Pool Grill. The friendly, accommodating service, well-designed common areas that take full advantage of the jaw-dropping Caribbean setting and endless things to do at the resort round out the ultra-satisfying experience.
Eat
Papagayo Specialty Restaurant at Papagayo Beach Resort is a must-try for both its innovative menu and beachfront setting. The restrained yet varied menu features bold flavors, creative presentation and unique uses of local ingredients.
If you're a seafood fan, look no further than SHOR American Seafood Grill. The breezy, open air restaurant overlooking the ocean offers expertly crafted cocktails and a deft hand when it comes to showing off what's freshest from the water below.
Drink
Grab a beer (or two) at Iguana Café on their expansive waterfront patio. Sip and stay cool under the periodic sprays of mist while you watch the floating bridge (the only one of its kind) open to let passing boats through. It sounds quirky, but it's a fun way to spend an hour or two.
Sangria is taken to a whole new level at MEDI, the Hyatt's Mediterranean restaurant. The 10 offerings go well beyond the standard wine with fruit combo. We enjoyed the Blue Clerico — a tart but refreshing mix of Blue Curacao, white wine, vodka and lemon juice. Try a flight of all 10 if you're feeling adventurous.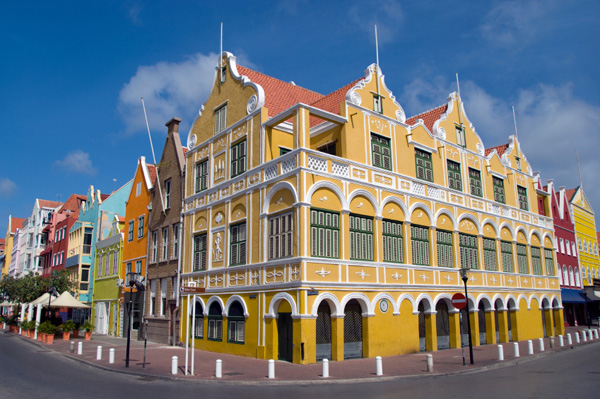 Do
The historic capital of Curacao, Willemstad, is not only a lively, colorful place to wander, it's also a UNESCO World Heritage Site, one of only six in the entire Caribbean. Winding streets, outdoor cafes, countless shops and rainbow colored buildings make this the ultimate pedestrian paradise.
Make a stop at the Curacao Liqueur Factory to see how the famous orange-flavored liqueur is made and learn the history behind it. Informative displays and interesting illustrations show the process, and samples are offered, should you want to taste as you tour the factory.
Check out the island view from atop Fort Nassau. The fort was nder construction when we were there, but a brief walk to the top to take in (and snap pictures of) Curacao from above still makes this a worthwhile stop if you have time.
If you just feel like taking in the sand and surf, Curacao is also a beach lover's dream with over a dozen to choose from, most found along the southwestern coast. With plenty of snorkel and dive opportunities, watersports enthusiasts won't be disappointed.
Up next
Pack your bags and join us next time when Frequent Flier goes island hopping in the Bahamas.
More travel tips and trends
 3 Lake Tahoe ski resorts
10 Things we love about Cambodia
8 Green hotels around the world