Artists Grid Tool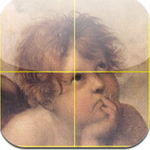 You are probably familiar with the grid method for maintaining scale and perspective in your artwork. Now, you can use the Artists Grid Tool to apply the grid method to any image on your iPhone. If you are a new artist, a grid overlay is a fantastic tool. With this app, you have a choice of grid sizes, transparency and color.
Price: 99 cents

TypeDrawing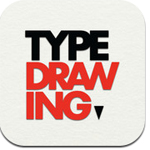 This app is easy-to-use and super cool. You simply type a sentence, phrase or poem, then just draw with your finger to create a unique piece of typographic art work. With TypeDrawing, you can type in any language, use symbols, apply various fonts and much more. If you want to see the amazing sample of Type Drawing artwork, check out their Flickr group.
Price: $1.99

SketchBook Mobile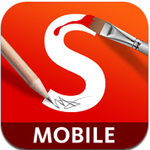 This is a professional-grade painting and drawing app — and it's priced under a dollar! This popular app features synthetic pressure sensitivity, 65 preset brushes and customizable brush settings. With a 2500 percent zoom, large canvas sizes and full screen work space, you'll love sketching on-the-go with SketchBook Mobile.
Price: 99 cents

Colored Pencils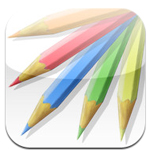 If you like working with colored pencils, you will really like this cool iPhone app. The Colored Pencils app allows you to draw, shade and blend in a wide variety of colors. You can also copy, merge, rearrange and otherwise use up to eight layers. You can undo/redo up to 50 steps. When you are done with your masterpieces, you can share them on Facebook, Twitter and email.
Price: $3.99

Brushes 3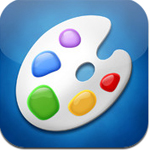 If you love to paint, you'll love the Brushes 3 app. This free iPhone app features a very simple interface with full screen painting, huge brush sizes, unlimited undo/redo, adjustable brush settings and color opacity, simulated pressure and more. This app records video as you are painting. Then, you can share the video on YouTube and other social media sites.
Price: Free
More iPhone apps
Best apps for the iPhone: Decorating apps
Best apps for the iPhone: Budgeting apps
Best apps for the iPhone: Fitness apps