Rooms that
win the vote
Gold-plated bathrooms, original Picasso paintings and expansive terraces overlooking national landmarks. We're celebrating Election Day with a look at some of the country's most interesting presidential suites.
The U.S. Grant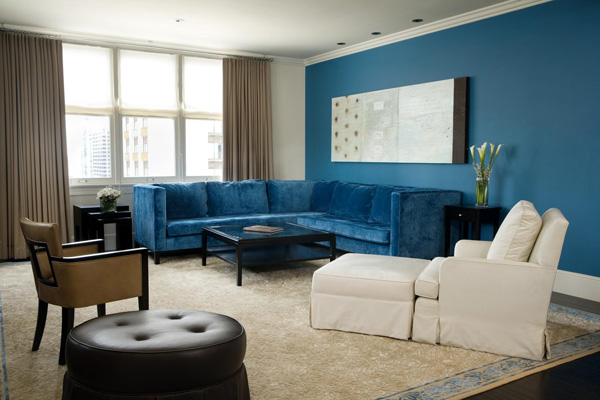 Once a radio station, the presidential suite at The US Grant in San Diego, California, was the first location outside of Washington, D.C., where President Franklin D. Roosevelt broadcast his famous fireside chat. The hotel has hosted 13 presidents in its spacious 11th floor suite, which offers panoramic views of the surrounding cityscape and bay. The US Grant is one of the most historically significant locations in San Diego, developed in 1910 by Ulysses S. Grant Jr. in honor of his father, Civil War hero and the 18th president of the United States, Ulysses S. Grant.
Arizona Biltmore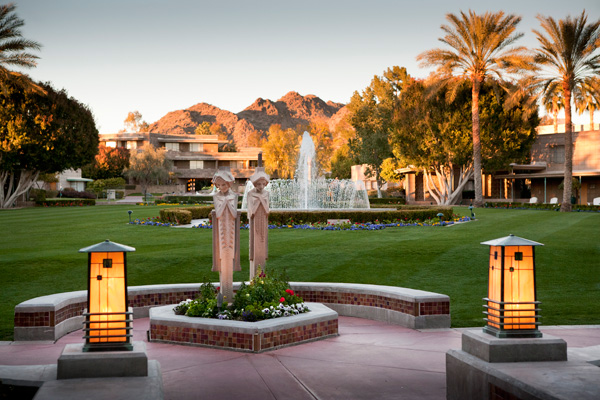 Every president since Herbert Hoover (not President Barack Obama — yet!) has stayed at the historic, 83-year-old Arizona Biltmore in Phoenix. The resort's presidential suite is warm and welcoming, a home away from home with a large living and dining area, master bedroom, two bathrooms and more. A legend in its own right thanks to Frank Lloyd Wright-style architecture and a storied history as a playground for the rich and famous, the Arizona Biltmore's presidential suite has housed politicians, yes, but also celebrities like Frank Sinatra and Bruce Springsteen.
Conrad Indianapolis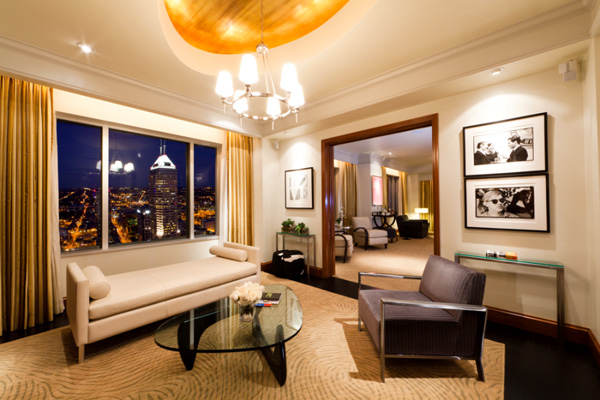 Recognized by Elite Traveler as one of the world's "Top 100 Suites," the presidential suite at the Conrad Indianapolis is like a working gallery with original artwork from creative greats such as Salvador Dali, Pablo Picasso and Andy Warhol. Measuring 2,000 square feet, this luxurious locale sits high atop the city's skyline and, after a recent $350,000 renovation, now holds up to 60 people for entertaining purposes. Its guest roster includes several presidential candidates, plus Kid Rock, Jennifer Aniston and Mark Wahlberg. You think Jen ever did some stargazing using the suite's in-room telescope?
The Plaza Hotel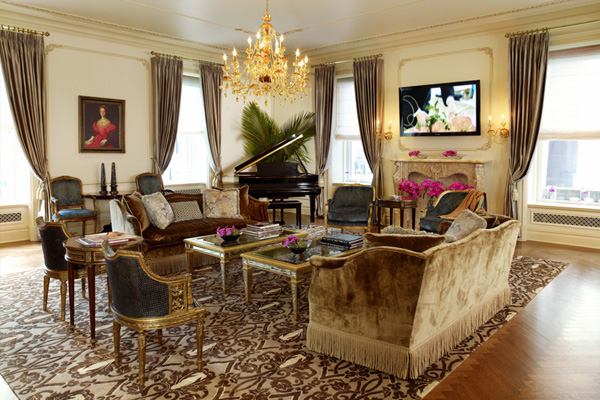 The Plaza Hotel's Royal Plaza Suite is a magnificent three-bedroom suite in a private area of the hotel overlooking two of Manhattan's most prized landmarks: Fifth Avenue and the legendary Pulitzer Fountain. Characterized by a rich decorative style evocative of the royal court of King Louis XV, this exquisite New York City escape is equipped with a grand piano and library stocked with hand-selected titles. The 4,400-square-foot room also has an in-suite gym, large Butler's pantry and state-of-the-art Viking kitchen, and marble baths with 24-carat gold-plated fixtures.
The Madison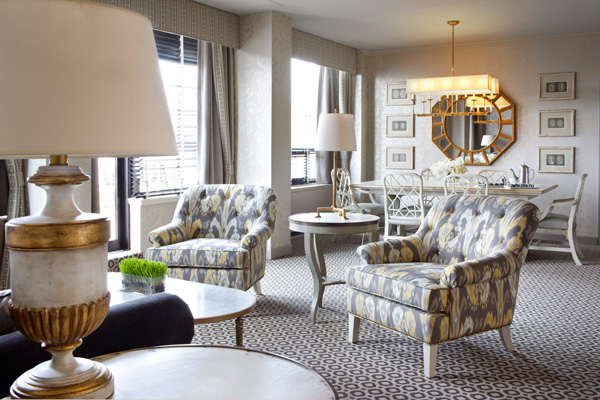 Since 1963 when President John F. Kennedy presided over its grand opening event, The Madison has been the Washington, D.C. hotel-of-choice for famous diplomats, heads of state and celebrities. Celebrating its 50th anniversary next year, the hotel's three presidential suites include the Jefferson, which features views of both the Washington and Jefferson Monuments from an expansive terrace. Designed for entertaining, the Jefferson suite has space for cocktails and dining with seating for up to 10 people, a marble foyer and designer furnishings and artwork.
More on hotels
Checking In: The coolest non-hotels
Wildlife explorations at hotels
How to feel at home on the road