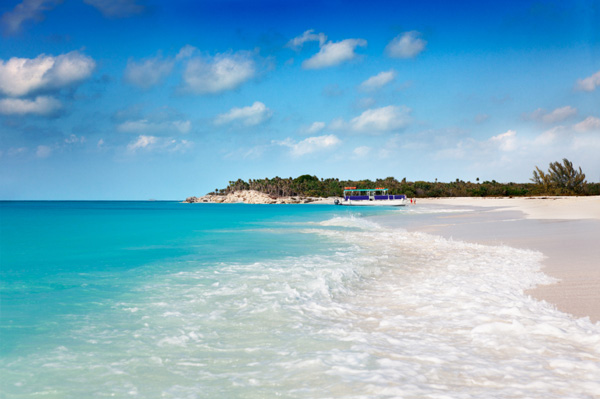 Totally Turks
The Turks and Caicos Islands consist of 40 islands and cays, eight of which are inhabited. The islands are located 550 miles southeast of Miami, Florida, just below the Bahamas. We stayed on Providenciales ("Provo" to the locals), the most developed island in Turks and Caicos. Why? Well, Provo's Grace Bay beach has been ranked "Best Beach" by Condé Nast Traveler and by the World Travel Awards for several years running, and we're here to say it's a stunning stretch of sand and surf and not to be missed.
Where to stay
If you're traveling with a group, we suggest bedding down at the Venetian on Grace Bay, a stunning beachfront property with suites that sleep six. The three bedroom, three-and-a-half bath units come equipped with a full kitchen, living room, dining room and screened-in outdoor seating area overlooking Grace Bay beach (mix a tropical drink and watch the spectacular sunset). We got a lot of use out of the large outdoor pool, and the fact that our room was mere steps from the beach was a big vacation bonus.
Where to eat
Going anywhere with a group means dealing with various likes, dislikes and palates that might not always agree. Make a trip to the grocery store (large, well-stocked Graceway Gourmet is just a short jaunt from the Venetian) and stock up on snacks as well as breakfast and lunch items. That way you don't have to worry about eating out for every meal. When you do want to eat out, there are several spots to choose from.
Top pick: Coco Bistro is a beautiful restaurant on Provo that offers a gourmet twist on island classics in a romantic setting (think twinkle lights and towering palm trees). Creative dishes and cocktails combined with the almost magical atmosphere make for an ideal night out. Reservations recommended.
Lunch or quick snack: If you're craving something simple and fast but tasty, head to Cabana Bar & Grille for bar snacks and beach classics like fried conch.
Other good options include Mango Reef and the beach bar at nearby Gansevoort Hotel.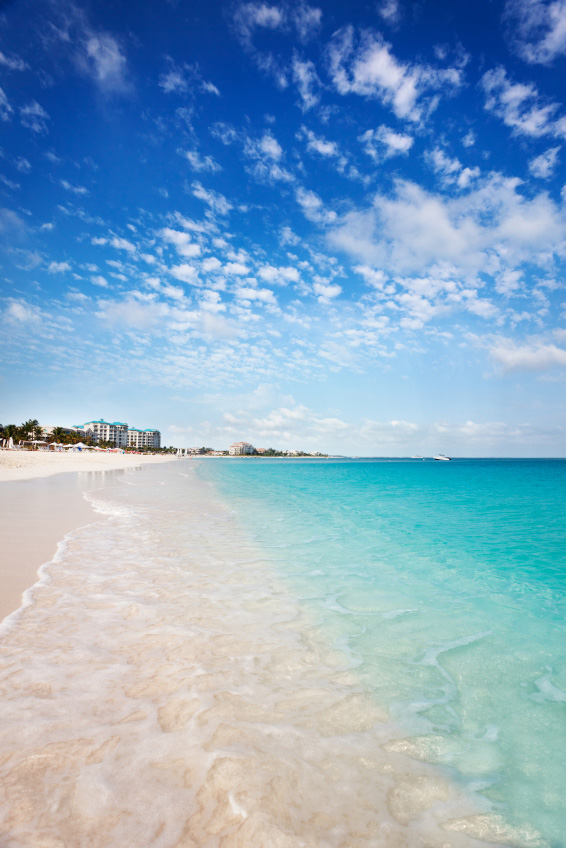 What to do
Hit the beach. Grace Bay, which features the famous 12-mile Grace Bay beach, is the ultimate beach for walking. Grab a sun hat, slather on the sunscreen, bring a bottle of water and start walking. There's something totally relaxing about meandering along a stretch of sand that seems to go on forever.
Book a snorkel trip. If you love getting up close and personal with sea life, this is the place to do it. The Turks and Caicos Islands boast the third largest barrier reef in the world after Australia and Belize. The 6,500 acre Princess Alexandra National Park is a protected area and one of the Caribbean's best snorkeling spots (the coral gardens were amazing). The marine park is also the playground of "Jo Jo" the resident bottlenose dolphin, who we had the pleasure of spotting on our snorkel trip.
We went on a half-day excursion (full day trips are also an option) that involved hunting for conch, snorkeling the awe-inspiring reef and a visit to a gorgeous and secluded beach spot to check out iguanas (don't worry, they're friendly) and soak up the sun sans other tourists.
Grab a bicycle (available at The Tuscany on Grace Bay, sister resort to the Venetian) and explore the island on two wheels. Just be careful after it rains — the roads can get near-flooded after a storm.
Up next
Pack your bags and join us next time when Frequent Flier heads to captivating Cambodia.
More travel tips and trends
Get to know El Salvador
Get to know 4000 Islands, Laos
What to do in Seattle