Wedding Budget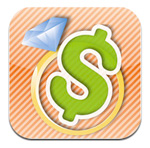 No matter how big or small your wedding budget is, this iPhone app can help you stay on track. Wedding Budget helps you set up your budget and monitor your expenses, while always giving you a clear view how far over- or under-budget you are. This free app has plenty of tools to keep any bride and groom in check.
Price: Free
The Knot Ultimate Wedding Planner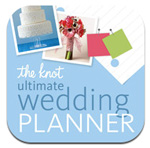 Most brides are familiar with The Knot's wedding planning website, so downloading the The Knot Ultimate Wedding Planner app is the next obvious step. Perfect for on-the-go planning, this app features their ultimate wedding checklist, a budget tool, thousands of wedding gowns and much more. You can save, store and share all your clippings and photos, plus get ideas for cakes, decor, hairstyles, flowers and just about any other aspect of your wedding.
Price: Free

Wedding Planning Complete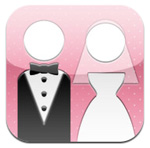 Based on the best-selling wedding planner in North America, The Ultimate Wedding Planner & Organizer, this free iPhone app is a favorite among brides-to-be. Wedding Planning Complete features detailed checklists, budget guidelines, spending tracker, guest list tool, customizable seating charts and everything else you need to plan your big day.
Price: Free

Wedding Row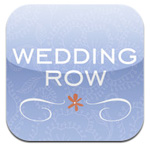 Now you don't have to just tear out pages of magazines to create your inspiration boards, you can do it digitally and on-the-go with this handy wedding tool. Gather and organize all your wedding inspirations, and save and share all the details with friends, family and vendors. You can upload images from the web or snap photos with your iPhone. The Wedding Row app is great for making other style boards too, long after your wedding day.
Price: $1.99

iWedding Deluxe Wedding Planner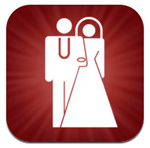 One of the most comprehensive wedding planning apps available, iWedding Deluxe Wedding Planner features extensive features ranging from budgeting and to-do lists to seating planning and gift tracking. If you are willing to spend a few bucks, this app is all you'll need to plan your picture perfect wedding.
Price: $5.99
More iPhone apps
Best apps for the iPhone: Decorating apps
Best apps for the iPhone: Budgeting apps
Best apps for the iPhone: Fitness apps