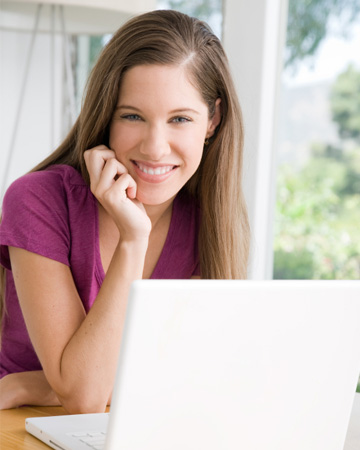 How to make money blogging
If you're one of the many "mommy bloggers" who has captured an online following sharing the musings and mishaps of your life, you may have wondered how you can make some extra money from your hobby.
In this issue of Working Mom 3.0, writer Stephanie Taylor Christensen offers the scoop on how to go about monetizing your blog or website.
When I made the decision to quit my full-time job to stay at home with my son, I had very little idea of how my next career phase would unfold. Like many, I also (naively) assumed that starting a website would surely help to float the bills until I figured out my next move. After all, it takes minutes to establish a free blog, and I had professional experience in marketing, and writing. How hard could it be? As I quickly found out, there is an art and a science to making money from a blog, and though it can certainly be done — it doesn't happen by dumb luck. Here's a basic primer on how you can begin to monetize a blog.
Sign up for a Google AdSense account
Google AdSense is a completely cost-free way to go about making some money from your blog. In short, you sign up for an account, and cut and paste Google-supplied code on your site, which will generate contextual ads in the dimensions and site locations you choose. Based on the topics you cover on your site, Google will serve relevant ads it "thinks" your readers will be interested in. When they click, you make a little money.
Promote affiliate links
If you've ever wondered how the ad of a major advertiser appeared on a seemingly basic blog, it's very likely the result of a blogger's involvement in an affiliate program. There are countless programs out there, but two of the top affiliate networks that attract major advertisers are Linkshare and Commission Junction. If there is a particular brand name you think your readers will swoon for and they're not represented by a network, visit the company's actual website for information on the retailers' own affiiliate marketing program, and how to apply. In an affiliate program, you could make money when a visitor to your site clicks on an affiliate banner ad — and purchases as a result. Though you'll certainly make more commission than with Google AdSense, every affiliate has different commission structure, and parameter, on what type of transaction they'll pay for — and how much.
Stand for quality
Unlike days past when online could manipulate search rankings with "keyword stuffing," Google and other search engines can distinguish quality content. To increase your site relevance, ensure that every post you produce is original, quality content, that is published consistently. Develop an editorial calendar to focus your own thoughts, and to give readers a reason to keep coming back for "what's next." Reach out to other popular bloggers and websites that you feel you could add value to for possible guest posting opportunities, to potentially drive traffic back to your site. (Further, the more quality websites you have linking in to your site, the more quality you become in a search engine's eyes). Include "sharing" badges from Google+, Facebook, Twitter, Reddit, LinkedIn, Pinterest and other forms of social media so that readers who love what you have to say can spread the word among their networks. When you have content that generates significant search engine ranking and/or traffic, you may soon find that advertisers come to you with offers to pay for sponsored links on your site.
Working Mom 3.0
The modern woman is redefining what it means to have a successful career. Rather than feeling torn between climbing the corporate ladder and having a happy family life, many women are choosing to merge the two and transition careers from a traditional role to a more flexible one. Working Mom 3.0 is reinventing the definition of "working mom," as office hours are held at home and revolve around nap times.
This column begins by chronicling the experiences of Stephanie Taylor Christensen, a former marketing professional turned self-employed stay-at-home mom, writer and yoga instructor, as she strives to redefine "having it all" on her own time and terms.
More tips for working moms
Working Mom 3.0: Simple skills that build your career
Working Mom 3.0: Time to outsource
Working Mom 3.0: Boost your income
---
The opinions expressed in this article are of the author and the author alone. They do not reflect the opinions of SheKnows, LLC or any of its affiliates and they have not been reviewed by an expert in a related field or any member of the SheKnows editorial staff for accuracy, balance or objectivity. Content and other information presented on the Site are not a substitute for professional advice, counseling, diagnosis, or treatment. Never delay or disregard seeking professional medical or mental health advice from your physician or other qualified health provider because of something you have read on SheKnows. SheKnows does not endorse any specific product, service or treatment.