Spanish in a Month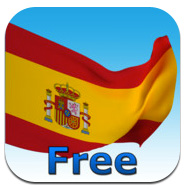 This free iPhone app helps you immerse yourself in Spanish and learn the language at a rapid rate. You will learn basic phrases and vocabulary quickly by listening to two narrators who pronounce the words in a variety of intonations and speeds. Spanish in a Month helps you learn Spanish as if you were in its natural spoken environment.
Price: Free
Spanish Touch Trainer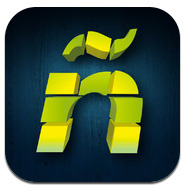 Spanish Touch Trainer is an immersive sentence translation game that teachs sentence construction, verb conjugation and vocabulary broadening in a fun, effective manner. It's not about boring flashcards but rather contextual associations. This highly-rated app features exercises at both the beginning and advanced levels.
Price: $2.99

24/7 Tutor Spanish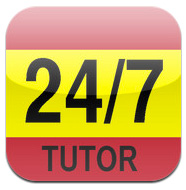 This free iPhone app teaches Spanish through an engaging set of study tools and games. It features native speaker audio, an entertaining puzzle game, manual and automatic flash cards, quizzes and much more. Whether you are just learning or want to refresh your Spanish, the free version of 24/7 Tutor Spanish is just what you need to get started.
Price: Free

iStart Spanish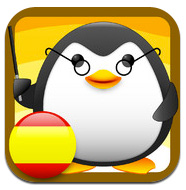 iStart Spanish is a highly-rated app that will take you from scratch all the way to conversation level. It features 50 lessons of high-quality audio instruction by three different language professionals. This app is informative and fun — making it easy to learn Spanish in an engaging manner.
Price: $4.99

AccelaStudy Spanish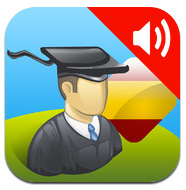 AccelaStudy Spanish features six proven methods to improve retention, pronunciation and comprehension of fundamental Spanish vocabulary. It's perfect for students, travelers or anyone who wants to learn Spanish quickly and efficiently. Over 6 million people around the world have used AccelaStudy to master a language. The app features more than 2,400 vocabulary words in more than 60 subject areas, including more than 200 of the most commonly used verbs. With the spaced repetition feature, flash cards, quizzes and other components, you'll learn Spanish in no time.
Price: $9.99
More iPhone apps
Best apps for the iPhone: Decorating apps
Best apps for the iPhone: Budgeting apps
Best apps for the iPhone: Fitness apps