Your BFF During Pregnancy
Now that you are pregnant, you have a new BFF — this iPhone app. Your BFF During Pregnancy provides you will a great deal of truly practical advice that you will really use during pregnancy. It doesn't deliver medical tips or random facts about the stages of pregnancy, but rather real things you want to know about — from CPR class to Tucks Pads. It can also sync directly with your calendar to remind you of appointments and important tasks.
Price: $4.99
Sprout Pregnancy Essentials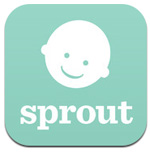 One of the most popular pregnancy apps, Sprout Pregnancy Essentials, offers weekly medical advice by doctors, 3D illustrations of your baby's development, an appointment tracker, a contraction timer, a kick counter, a weight tracker and much more. You can create to-do lists, customize the app with your due date and many other cool things with this must-have app.
Price: $3.99

Pregnancy Tracker from WhatToExpect.com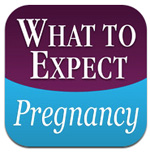 From the popular pregnancy book, What to Expect When You're Expecting, this free iPhone app includes a wealth of information about your baby's development and growth. With the Pregnancy Tracker app, you get week-by-week details and illustrations, updates on your changing body and a countdown to your due date.
Price: Free

BabyBump Pro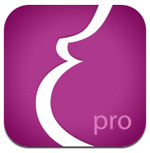 This highly-rated app has been named one of the top apps for moms-to-be from publications such as Huffington Post, Parents.com, Time.com and more. This is a very comprehensive app that includes weekly updates on your baby's growth and development, countdown to your due date, weight tracker, symptoms tracker, contraction tracker, kick counter, charts and much more. With BabyBump Pro, you can create a slideshow of your belly photos, talk with other parents on their pregnancy forum, and share news and information about your pregnancy through integration with Facebook and Twitter.
Price: $3.99

50,000 Baby Names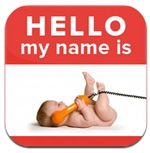 Searching for the perfect name for your baby? This free iPhone app can help. This app allows you to browse by origin or search by keyword, see similar sounding names, view various baby name lists and much more. You can also store your favorite names, create and add your own custom name, share favorites by email, and sort by popularity and other filters. The funnest part of the 50,000 Baby Names app is the random name generator, which helps you find names that you might not have ever thought of.
Price: Free
More iPhone apps
Best apps for the iPhone: Decorating apps
Best apps for the iPhone: Budgeting apps
Best apps for the iPhone: Fitness apps