Check out where to go in El Salvador based on what you love most. Or, like us, hit up as many places as you have time to see!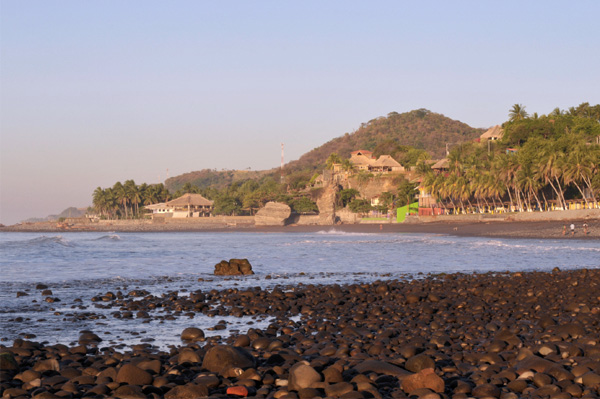 If you're a beach babe
Start in La Libertad. While not in itself a high-profile destination, it is your jumping-off point for the black-sand beaches of El Salvador. In particular, Playa El Zonte and Playa El Tunco are well worth setting aside a few days to enjoy. Whether you want to soak up the rays or learn to surf with some (ahem) tanned and muscled pros, beach-hopping never looked so good. Most guesthouses and hotels offer surfing lessons. Ask around if you're itching to catch a few waves and test your skills in the water.
If you're a foodie
Every weekend, Western El Salvador's charming town of Juayua hosts Feria Gastronomica, a food festival fit for a king. Starting at 11 a.m. and running until 5 p.m., you can wander from booth to booth, trying local specialties (we loved the fried yucca). People come from all over El Salvador to experience this culinary carnival, so you'll gain a bit of insight into the country's culture. Rest up at Hotel Anáhuac, a renovated colonial home with just six well-appointed rooms (all decorated by a different Salvadorian artist). Don't miss a tour of Los Chorros De la Calera, a series of three stunning waterfalls only a brief hike from town.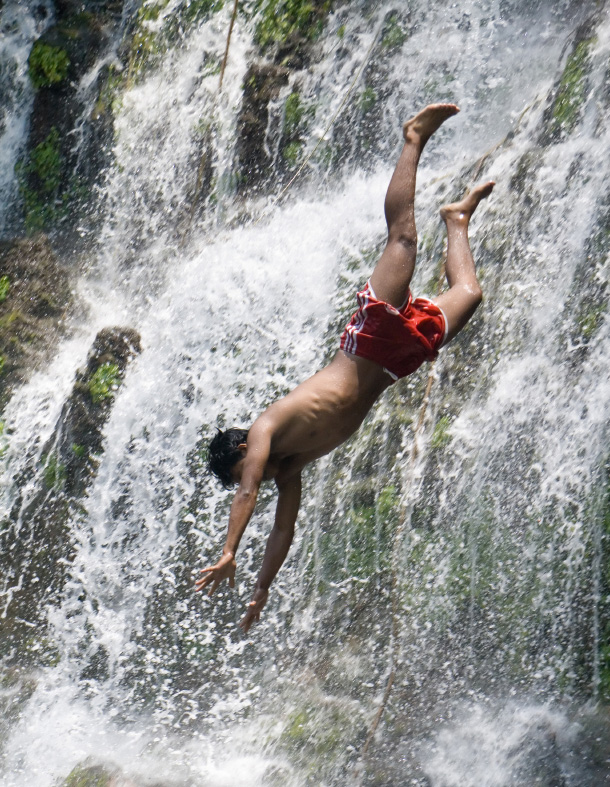 If you're a thrill-seeker
If you like to spend time off the beaten track, a stop in Tacuba (Southwestern El Salvador) is a must. At the foot of El Imposible National Park, Tacuba makes a great base for exploring the natural beauty of the park. Waterfalls, coffee plantations, lush forests and mountains make up the terrain, and hikes can be tailored to suit your experience and level of adventure (waterfall-jumping, anyone?). The folks at Imposible Tours make it easy to pick and mix what you want and provide expert guides with extensive knowledge of the area.
Quick travel tip: Don't fear the local buses. Yes, they're crowded, but they're frequent, punctual and get you where you need to go (for a fraction of the cost of shuttle buses). If you're not sure which bus you should be taking, friendly locals are always willing to point you in the right direction.
If you're a culture-craver
If, like us, you're a sucker for cathedrals, cobblestone streets, art galleries and cute cafes, Suchitoto is a must-see stop on any El Salvadorian itinerary. Spend your days browsing the galleries, enjoying the tasty street food or sipping cold drinks on a patio. If you want to venture farther afield, day trips to nearby waterfalls or volcanoes are easy options. Take a load off at stylish boutique hotel Los Almendros de San Lorenzo.
Up next
Pack your bags and join us next time when Frequent Flier jets off to Turks & Caicos.
More travel tips and trends
What to do in Seattle
5 Tips for renting a vacation home
Insider's guide to cool Copenhagen