Where to visit for the scariest tours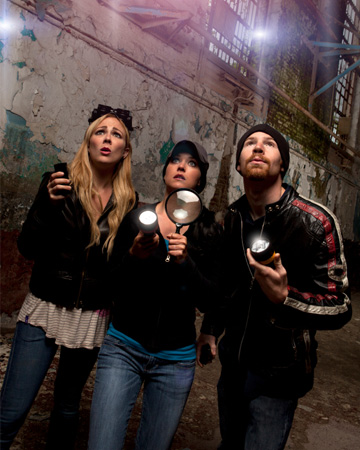 Spooky travel spots
If you're a Halloween buff who loves all things scary or a skeptic who doesn't believe in the paranormal, these spooky tours are for you! Each of these destinations has seen its share of scary history and have been hot spots for unexplainable ghost sightings and paranormal phenomena. If you can brave it, check out one of these spooky tours.
From real accounts of sightings to bone-chilling sounds and hair-raising chills, you're bound to get more than spooked on one of these tours in Louisiana, Georgia, Florida and Massachusetts. Just don't expect to sleep for a few weeks afterward! You've been warned!
1
The Myrtles Plantation's Mystery Tours,
St. Francisville, Louisiana

Voted one of the scariest places in the world and one of America's most haunted homes, the Myrtles Plantation is home to at least seven documented ghosts, including one very revengeful maid, Chloe. She was hung in the home after she poisoned and killed the plantation owner's wife and two children. She is said to walk the halls every night at 3 a.m. In addition to Chloe, there are other spirits, including a man who was shot on the 17th step of the front stairs, a Civil War veteran and a murdered caretaker, who is often found at the gates urging people to leave.
There is a less-scary historical tour, which goes from 9 a.m. to 5 p.m. daily. For the bone-chilling tour, go on the mystery night tour, which takes place on Friday and Saturday nights. Visitors on the tour have reported hearing footsteps on the stairs, smelling cigar smoke in one of the upstairs bedrooms and hearing a man's voice near the front porch. If you never want to sleep again, stay overnight in one of the working bed and breakfast's rooms, which start at $115 per night.
2
Tara Tours' Haunted Irish Pub & Ghost Tour,
Savannah, Georgia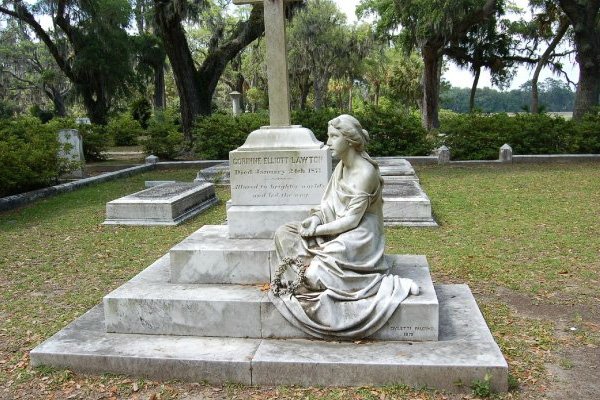 You can expect to feel a little spooked in a city named "the most haunted city in America" by the American Institute of Parapsychology, don't you think? Savannah's history is dark, with ties to the Civil War and Revolutionary War, plus several outbreaks of Yellow Fever and multiple fires. For the most terrifying tour, check out Boos and Brews, hosted by Tara Tours Savannah. Tara Ryan, owner of Tara Tours, is a seventh-generation Savannah resident and has been featured on the Travel Channel, Syfy and A&E.
On the tour, you visit some of the most haunted sites in Savannah, including the Colonial Park Cemetery, which is home to more than 700 victims of the great Yellow Fever outbreak of 1820. You finish your tour at the Moon River Brewing Company, which has been featured on Travel Channel's Ghost Adventures and Syfy's Ghost Hunters due to reports of high poltergeist activity. Reservations are required and book up very fast!
3
Ghost and Gravestones Tour,
St. Augustine, Florida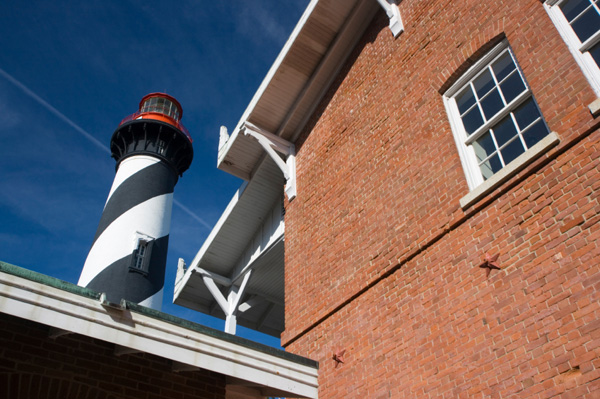 Voted one of the top 10 scariest cities in the country by Huffington Post, St. Augustine is full of paranormal phenomena. After you hop on board the "trolley of doom" with the Ghost and Gravestones Tour, you're taken to one of the scariest places in the nation's "oldest town," the St. Augustine Lighthouse. In 1870, the daughters of Hezekiah Pittee, superintendent of lighthouse construction, drowned in a tragic accident and are now believed to haunt the lighthouse grounds. Many people report seeing shadows and hearing little girls laughter in the creepy tower.
After this, you are taken to the city's Old St. Johns County Jail, one of the oldest buildings in St. Augustine. The jail is listed on the Florida and National Registry of Haunted Places and is where many criminals and insane people were brought and killed. The tour, labeled one of the best in the south by Southern Living, is known for spooky tour guides, who mix legendary ghost stories and true historical accounts during the one hour and 20 minute ride.
4
Salem Haunted Footsteps Tour,
Salem, Massachusetts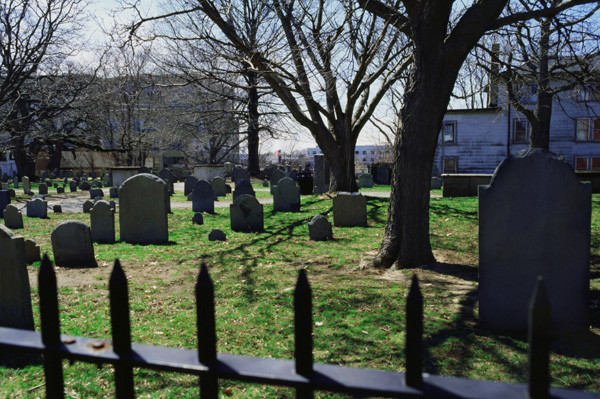 Arguably another one of the country's most haunted cities, Salem has seen its fair share of scary phenomena. Home to the infamous witch trials, which were held in the 1600s, at least 20 "so-called witches," were known to be executed in Salem. The story of the witch trials begins with Reverend Smith's two daughters, who were reportedly acting very strange. The girls later claimed three women put a spell on them. Because of this, the Governor established a special court to decide witch trails, setting off a wave of pandemonium in the small New England town.
The popular Haunted Footsteps Tour, voted one of the best in the world by How Stuff Works, takes you through the streets after 8 p.m., stopping at Salem's oldest cemetery, the Witch Trials Museum and the Turner-Ingersoll Mansion, better known as the House of the Seven Gables. The mansion is said to be haunted by Susannah Ingersoll, Nathanial Hawthorne's cousin. The costumed narrators tell you the stories of Salem's past, as well as recount scary narratives of their own encounters.
More haunted sights and attractions
10 Haunted travel destinations
Checking In: 5 Must-see haunted hotels
Top 10 haunted cities in the US