Carve-a-Pumpkin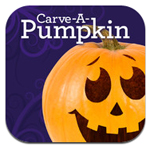 Jack-o'-lanterns go digital with this app from Parents magazine. With this pumpkin-carving app, kids choose from five different pumpkin styles, then "carve" their design. They can also choose from the library of eyes, noses and mouths to create a custom pumpkin. When their masterpiece is complete, they can use Carve-a-Pumpkin to share their creation with family and friends.
Price: Free
Hauntfinder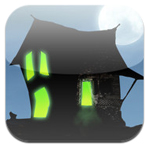 Are you looking for all the coolest haunted houses in your area? Then the Hauntfinder app is a must. This app finds all the best haunted attractions within 200 miles of your location, complete with driving directions and web links for more details. Whether you are looking for something mild for little ones, a bit eccentric, or totally extreme, you can find it with Hauntfinder.
Price: $2.99

ZombieBooth: 3D Zombifier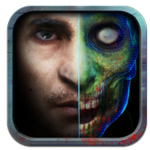 This Halloween, you can instantly turn yourself into a zombie with your iPhone. ZombieBooth: 3D Zombifier allows you to make your face (or any photo) into a 3D animated zombie. You can make a collection of your zombie friends too. And what's really cool is your zombies come alive with blinking, scowling, growling and more. You can record and post videos of your zombies on YouTube and Facebook, or share the images via Facebook, Twitter and email.
Price: 99 cents

Halloween Costumes Fashion Fun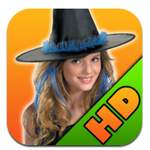 Find the best costumes for your kids with this fun Halloween app. This app allows you to search for costumes, email ideas to your friends, save photos and even purchase the costumes all right from your smartphone. Halloween Costumes Fashion Fun has a version for kids' costumes and another one for adults, so you can find the perfect costume for everyone in your household.
Price: Free

Halloween Sounds Pro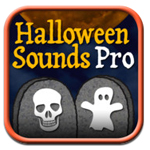 Scare friends and play Halloween pranks with this fun app. With Hallowen Sounds Pro's Timer Trickeration feature, you pick one of the 15 sounds, then just hide your smartphone and walk away. When the timer hits zero, the sound plays — scaring anyone who is around. You can choose from spooky sounds that include a crying cat, creaky door, witch's laugh, bloody shriek and much more. This Halloween app also includes a spooky soundtrack that is perfect for a Halloween party or to play when handing out the treats.
Price: Free
More iPhone apps
Best apps for the iPhone: Decorating apps
Best apps for the iPhone: Budgeting apps
Best apps for the iPhone: Fitness apps