Interesting
places to stay
I love the comfort and amenities that come with staying at a hotel, but sometimes it's fun to break away from the mold. From private London abodes to sky-high accommodations, these are some of the world's coolest non-hotels.
onefinestay London
Redefine your London travel experience and live like a local with onefinestay. Prices range from approximately $240 a night for a comfortable one-bedroom apartment to $1,600 a night for a grand townhouse in quintessential London neighborhoods like Knightsbridge and Notting Hill. The distinctive homes are outfitted with luxurious amenities, including top-of-the-line hotel linens and toiletries from The White Company. Your rental comes complete with an iPhone for the duration of your stay and you can make free local calls. It's also stocked with in-the-know local tips from the home's owner on the best things to do and see in the city.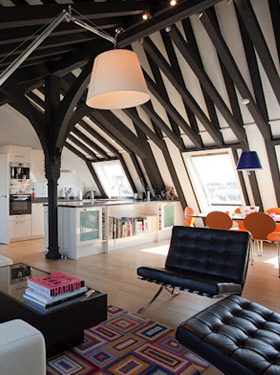 BAYHOUSE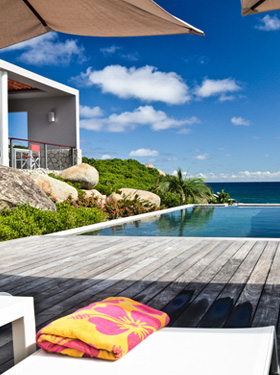 Design aficionados will love the new BAYHOUSE villa, set on 2 acres of beautiful beachfront land on Virgin Gorda in the British Virgin Islands. Surrounded by stunning volcanic boulders and tropical vegetation, the sophisticated dwelling boasts classic Caribbean architecture inspired by its seaside environment. Carefully placed windows take full advantage of the view, which is punctuated by crystal-clear turquoise water and rolling green hills. From your private swimming pool, you have direct beach access and a sundeck perfect for alfresco dining. Plus, you're within a short distance of Virgin Gorda's best beaches like Savannah Bay. Rental rates range from $4,900 to $14,700 per week, depending on season and occupancy.
Ka'ana Belize
Adventure seekers head to Ka'ana Belize for the new Yaxha Overnight Experience package. The resort brings a suite to you — in the middle of the Belizean jungle, where you'll overnight at an ancient Mayan ruin in a luxury tent replica of a Ka'ana room. The journey begins with a ride through Guatemala's Yaxha National Park — about an hour's drive from the resort — and a 1,100-year-old city just after dusk. You'll indulge in a meal prepared by a local Maya cook, then a guide leads your ascent to the highest temple where you'll enjoy views of the Guatemalan countryside and learn about the temple's intricate excavation. The next day, after your morning Maya coffee, visit the not-yet-unearthed Topoxte Maya ruins. The package starts at $2,500.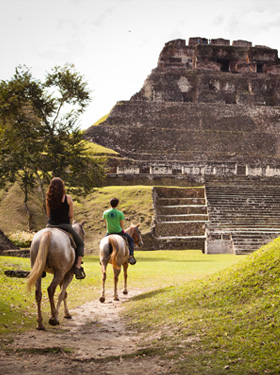 Vertical Horizons Treehouse Paradise Bed & Breakfast Inn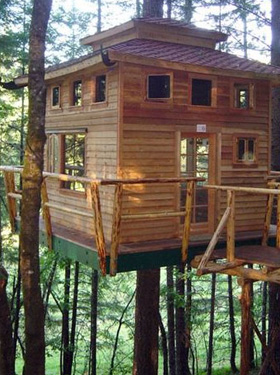 Sleep among the birds and soar to new heights at Vertical Horizons Treehouse Paradise Bed & Breakfast Inn, located near Oregon's spectacular southern coastline and the Redwood National Forest. Immerse yourself in the sights and sounds of nature in one of the Inn's three uniquely themed tree houses. The Cottage, The Shiitake or The Calypso. Each tree house is equipped with a half-bath and full-size beds. Gas BBQs in the main house are open for guest use. Breakfast, prepared by the owner who is a gourmet cook, comes complete with fresh organic fruit and locally sourced ingredients. Rates start at $220.
More on hotels
Checking In: Hotels for music lovers
Wildlife explorations at hotels
Hotels for cocktail lovers