Apps for kids consist of more than just Angry Birds and Doodle Jump. Turn your kindergartner onto these fun apps that are engaging as well as educational. These iPhone apps help with the fundamentals of reading, math and more.

The Cat in the Hat — Dr. Seuss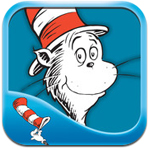 Every kid loves the classic stories from Dr. Seuss and your kindergartner will adore The Cat in the Hat app from Oceanhouse Media. This app for the iPhone or iPad is an interactive storybook that allows your child to choose from three reading modes — "Read to Me," "Read it Myself" and "Auto Play." Individual words are highlighted and read aloud when tapped. This app promotes literacy and entertains your child at bedtime, on car rides or anytime.
Price: $3.99
123 Color HD: Talking Coloring Book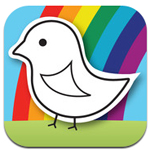 123 Color teaches numbers, letters and colors, spoken in various languages, using artwork, voice-overs, animation, 23 sound effects and 25 songs. Your kindergartner will have so much fun that they won't even realize all that they are learning. Kids can also draw, finger paint and much more in this popular app.
Price: 99 cents

Montessori Crosswords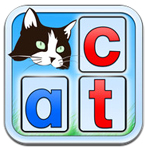 Based on the popular Montessori learning method and movable alphabet, this iPhone app helps kids develop their reading, writing and spelling skills through building words. Montessori Crosswords features multiple levels and includes sounds, animations and visual effects. To make the app even more challenging, you can choose lowercase or cursive letter display instead of the basic capital levels. For preschoolers and kindergartners, this reading/phonics app is a wonderful asset.
Price: $2.99

Bugsy Kindergarten Math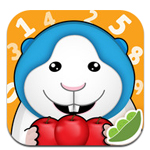 Your child can learn counting, writing numbers, pattern recognition, comparisons, number relationships and basic arithmetic with this fun app. Bugsy Kindergarten Math offers self-adjusting difficulty levels, making it adaptable to your child's skill level. You can track your child's progress, get email reports and much more. It even supports multiple children so it can be used in a homeschool or classroom setting. Kids love the engaging characters and fun games, and you'll love how fast they'll start to grasp the basic math concepts.
Price: $2.99

What's That Sound?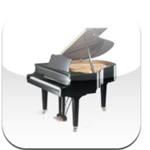 This interactive game helps children develop simple auditory processing skills, which are the foundation for learning how to read and spell. Players match objects with their associated sounds. Kids love listening and playing with this simple app. What's That Sound? is a low-cost app that is designed for the iPhone or iPad and geared toward kindergartners and preschoolers.
Price: $1.99
More iPhone apps
Best apps for the iPhone: Decorating apps
Best apps for the iPhone: Budgeting apps
Best apps for the iPhone: Fitness apps