Whether you are a vegetarian or vegan (or thinking of becoming one), you'll love these iPhone apps. These apps offer wonderful vegetarian and vegan recipes as well as information on where to buy local, fresh food, and how to find vegan and vegetarian restaurants near you.

How to Cook Everything Vegetarian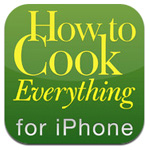 Get more than 2,000 meatless recipes and variations from Mark Bittman's award-winning book. For vegans, more than 900 recipes are tagged and searchable. This well-organized app allows you to print recipes and a shopping list, add recipes to calendars, email recipes to friends, share what you are cooking on Facebook and more. The How to Cook Everything Vegetarian app features amazing step-by-step images, and it's also global, so the temperatures and quantities can be switched to metric if you prefer.
Price: $4.99
VegOut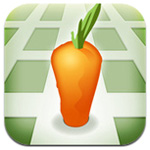 Vegetarian (and vegan) eating out is made simple with this handy app. VegOut provides details on vegan, vegetarian and vegetarian restaurants around the globe with the largest international listing of such eateries in the world. Finding a restaurant that is suited to your dietary needs is no longer a struggle when you have VegOut.
Price: $2.99

Locavore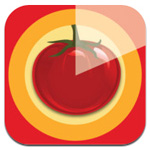 If you are looking for farm-fresh local vegetables to munch on or include in your favorite recipes, then you need Locavore. This free iPhone app uses your phone's GPS location to locate farmers and farmers markets near you. You can browse what's in-season now and what's coming soon. Through this app you can learn about your food as well as who is producing it. You can also find recipes to use in-season, local ingredients. You can post what you cooked and ate onto Facebook, too.
Price: Free

Veggie Passport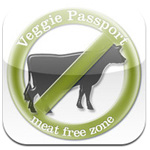 For traveling, the Veggie Passport app is a must. This translation app allows you to let waiters, dinner hosts and anyone else know about your vegetarian or vegan needs. With this iPhone app, you can bridge language barriers and make sure that you are getting truly vegetarian or vegan meals. Using 33 different languages, you simply pick the message you want to convey, then show the translated screen to your waiter or other person.
Price: 99 cents

Be Vegan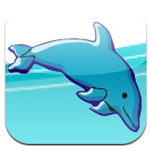 This app is great for vegans or for those who are considering becoming vegan. It features tons of news and information as well as videos, articles and recipes. If you want to know more about the vegan lifestyle, this free iPhone app may just be what you need to help you make the decision to Be Vegan.
Price: Free
More iPhone apps
Best apps for the iPhone: Decorating apps
Best apps for the iPhone: Budgeting apps
Best apps for the iPhone: Fitness apps