Wildlife explorations
at hotels
Forget the pool and spa — these hotels are drawing visitors with animal programs that include kissy-face llamas, majestic marine life and even giraffes as roommates.
Hyatt Regency Lost Pines Resort and Spa
About 30 minutes outside of downtown Austin, Texas, Hyatt Regency Lost Pines Resort and Spa adjoins the 1,100-acre McKinney Roughs Nature Park. With a landscape defined by whispering Loblolly pines and spreads of Texas wildflowers, it's no wonder Hyatt Lost Pines is such an animal sanctuary. There are the unofficial mascots — giggling squirrels and fluttering butterflies among them — and official mascots like Julius and Caesar, two majestic draft horses that treat guests to horse-drawn wagon rides around the resort every 30 minutes. Saddle up for a photo opp with a pair of Texas longhorns, aptly named T-Bone and Ribeye, or visit Boo Boo the kissy-faced llama and friends (including an aloof donkey) in an on-site petting zoo. But the star is definitely Hoss, a 125-pound Newfoundland. This gentle giant, who lives in a doghouse replica of the resort's main facility, will steal your heart. The fun doesn't end there. Hyatt Lost Pines also offers guided bird-watching, horseback rides and more.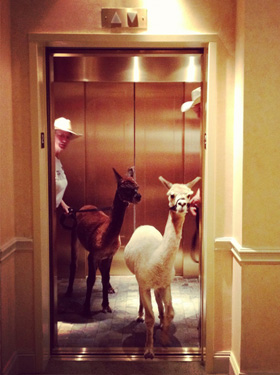 Le Méridien Bora Bora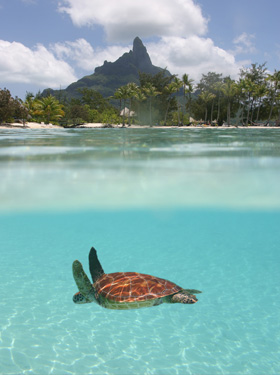 Le Méridien Bora Bora is located on a 6-mile-long "motu" islet facing Otemanu Mountain. Through the resort's new Lagoon Discovery program, you'll explore water species like green sea turtles, clown fish, parrot fish and much more. There's also a turtle sanctuary that affords much needed protection to some of the South Pacific's most vulnerable creatures. In addition to educating guests on the importance of marine turtles' survival, the sanctuary also gives them the opportunity to swim with the turtles in their natural environment. Later this year, Le Méridien Bora Bora is launching a new ecological center. Built with recycled wood from the resort's old pontoons, the center will serve as an interactive museum and house a kid's "touch pool" filled with starfish and other marine life.
Woodstock Inn & Resort
Outfitted in classic Vermont style, the Woodstock Inn & Resort is a stunning New England retreat with white picket fences, pristine gardens and picturesque views. Guests staying at the resort can visit Billings Farm and Museum, a working turn-of-the-20th-century dairy farm, at no additional charge. While visiting the farm, enjoy wagon rides, antique tractors, arts and crafts, and firsthand looks at cows, sheep, horses and chickens. Special events held throughout the year include Foodways Fridays where you learn how to incorporate seasonal produce from the garden into your recipes. Book the resort's Wake Up in Woodstock Package for added fun, including horseback riding and kayaking.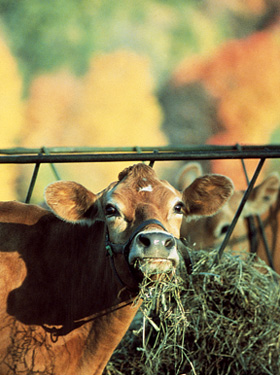 Giraffe Manor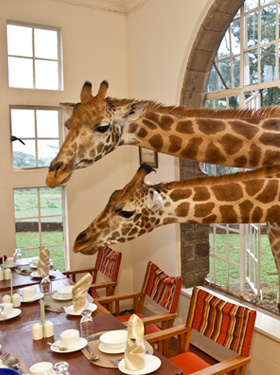 No doubt the most exotic spot on our list, Giraffe Manor in Kenya, makes its home on 12 acres of private land within 140 acres of indigenous forest 12 miles from Nairobi. Built in the 1930s, the luxury boutique hotel is famous for its resident herd of Rothschild giraffe and offers an unparalleled experience with the animals that vie for your attention at the breakfast table, the front door and even your bedroom window. Besides the giraffes, you're sharing outdoor explorations with warthogs, bushbuck, dik dik and more than 180 species of birds. The nearby elephant orphanage is a draw, too. Here, you can watch baby elephants during feeding and bathtime. The best viewing opportunities come during playtime when they toy with footballs or chase one another.
More on hotels
Checking In: Hotels for music lovers
Top extended-stay brands
Hotels for cocktail lovers