Sports fans can follow their favorite teams and players with these apps for the iPhone. Whether you are a fantasy sports junkie or just a fan of your local team, these apps will bring you all the latest sports news and updates in real time.

WatchESPN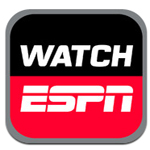 Watch all your favorite sports and get sports news wherever you are with the WatchESPN app. This app features live streaming feeds from ESPN, ESPN2, ESPN3 and ESPNU, allowing you to watch all the top events from the ESPN network. Whether you are a fan of the baseball, basketball, football, golf or tennis, you can watch it all with this must-have app for the sports fan.
Price: Free
Team Stream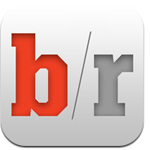 The Team Stream app from Bleacher Report allows you to tap into all the latest news, scores and information about your favorite teams in real time. You pick the teams, and you get a stream of all the latest info from local newspapers, websites, blogs and more.
Price: Free

RotoWire Fantasy News Center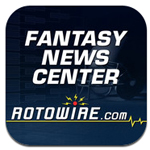 Fantasy sports fanatics can stay on top of all the latest news and analysis for their players. The RotoWire Fantasy News Center player search function allows you to easily get up-to-the-minute fantasy sports info for any player in their system. The database includes players from MLB, NBA, NFL, NHL, college football, college basketball, soccer and more.
Price: Free

ScoreMobile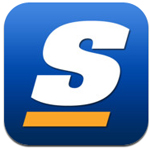 Real-time alerts keep you on top of all the sports action with ScoreMobile. With their Player Grouping function, you'll be able to know what's happening with all your fantasy players anytime, anywhere. Though this app is ideal for fantasy sports players, you can also use it to follow your favorite sports teams with the new "Team View" setting.
Price: Free
NFL Fantasy Football Cheat Sheet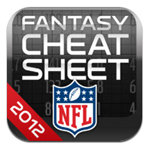 The official fantasy cheat sheet of the NFL features the latest player news, injury reports, depth charts, IDP and much more. You can create your own custom rankings or enter your league's scoring system to make your draft easier. The NFL Fantasy Football Cheat Sheet 2012 app features amazingly accurate stat projections, player statistics from the last three seasons and all the up-to-the-minute news you can imagine.
Price: $2.99
More iPhone apps
Best apps for the iPhone: Decorating apps
Best apps for the iPhone: Budgeting apps
Best apps for the iPhone: Fitness apps