When you are traveling for business, you need to stay on top of your itinerary, get transportation information quickly and keep track of all your expenses. These apps for business travelers will do all that and more.

GateGuru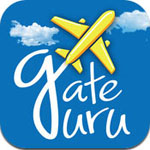 GateGuru helps you navigate more than 150 airports to find food, shopping and other services. If you're often stuck on layovers or find yourself traveling through strange airports, GateGuru is a must-have to make your airport experience more enjoyable. Plus, this free iPhone app gives you real-time flight status information and more than 30,000 reviews and tips from fellow travelers on airports, terminals and all the amenities..
Price: Free
TripIt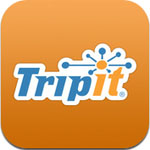 This app keeps everything organized for your trip. TripIt automatically takes your trip details from various confirmation emails and creates one itinerary with all the details you need. The itinerary can be synced with your calendar and reviewed on your iPhone, iPad or online at tripit.com. TripIt recognizes reservations from more than 3,000 booking sites and lets you easily share your plans with family, friends and colleagues directly via email or through Facebook and LinkedIn. In addition to the free version of this app, you can pay $49 a year for a pro membership to get airfare savings, status alerts and other details — like a personal travel assistant.
Price: Free

SeatGuru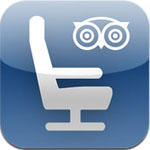 This app from TripAdvisor allows you to find airfares, pick the best seat on the plane and get real-time flight status alerts. SeatGuru allows you to access more than 700 color-coded airplane seat maps from more than 100 different airlines. It offers tips and insight from more than 45,000 passenger reviews so you can truly find the best seat on the plane. This free app is a must-have for anyone who is traveling — whether you are a frequent business traveler or headed on a special family vacation.
Price: Free

JetSet Expenses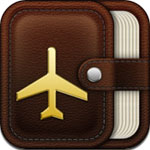 Every business traveler should have an expense reporting app. This one features 15 major expense categories and more than 100 subcategories. It has built-in airline, hotel and car rental databases as well as customizable payment types. You can mark which expenses are reimbursable, which you can bill to a client later and much more. Whether you want comprehensive reports, summaries or other types of reports, JetSet Expenses can deliver. It also allows you to photograph and store receipts with one-touch and includes international settings for local currency and more. Track meals, mileage, entertainment and all your other travel expenses.
Price: $2.99
Call a Taxi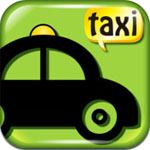 Relying on taxi service can be a hassle if you are somewhere unfamiliar. Wherever you travel — around the country or around the world — you can find and call a taxi in just two clicks with this app. You'll never get stuck looking for a cab in a strange city again. Call a Taxi locates the closest (and cheapest) taxi company to your location.
Price: Free
More iPhone apps
Best apps for the iPhone: Decorating apps
Best apps for the iPhone: Budgeting apps
Best apps for the iPhone: Fitness apps