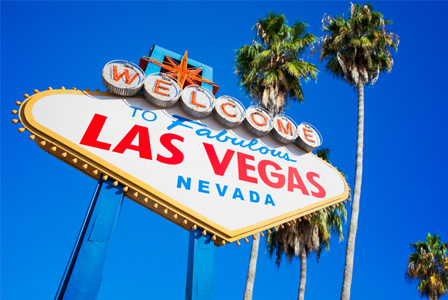 Las Vegas' food scene has exploded in the past few years, bringing new and exciting restaurants with celebrity chefs and innovative ingredients and menus.
Where to eat in Sin City
With all of the astounding new restaurants popping up on the Strip, you'll want to forget the slots and save your pennies for food instead!
Long gone are the days of cheap, bad and overpriced buffet and fast food in Vegas' casinos. Now you're more likely to find celebrity restaurants by Hubert Keller, Wolfgang Puck, Charlie Palmer, Tom Colicchio and Bobby Flay than you are a chain restaurant. On your next trip to the Strip, be sure to save some room (and some of your hard-earned coin) for brunch, dinner or drinks in one of these five fabulous foodie restaurants!
1
Fleur by Hubert Keller, Mandalay Bay Resort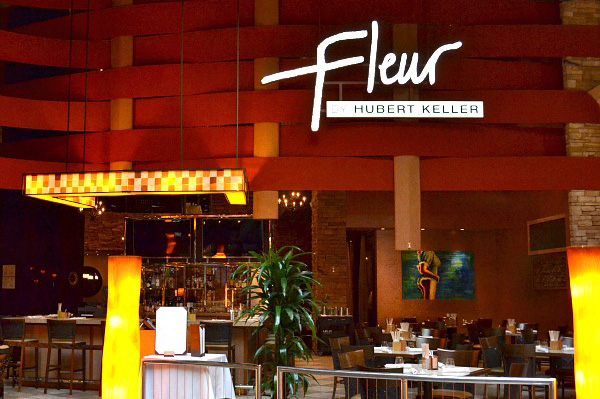 With celebrity owned restaurants popping up in nearly every casino, it's hard to narrow down which ones are authentic to the chef's tastes and favorites and not just a place where they throw up their name and pick up their checks. Fleur, the new restaurant in Mandalay Bay by renowned chef Hubert Keller, is more than just a place to eat. It's a place to experience with all senses. Keller, who has won the James Beard Award and studied among France's elite, doesn't hone in on a certain style in Fleur, his dishes are all inspired by his culinary travels. One of the most popular dishes on the menu is the "in the shower" lobster mac' n cheese, which was inspired by Keller's time on Top Chef Masters. The fried pork belly BBQ flatbread and ahi-tuna tacos are great lunch bites. For dinner, order the braised short ribs glazed with honey coriander and carrots.
2
Twist, Mandarin Oriental Las Vegas

If you're looking for an incredible meal with an even more breathtaking view, check out Twist, which is situated on the 23rd floor of the Mandarin Oriental Hotel. Voted one of the best restaurants in Las Vegas by Travel and Leisure magazine, you're sure to find incredibly innovative and creative fare with a comforting, yet quirky, flair. Each course is served with three separate plates so you can try many of chef Pierre Gagnaire's whimsical dishes, like the foie gras-and-fig terrine and the rhubarb-and-eggplant mousse. The menu changes with the seasons so be sure to call ahead to inquire about menu options. In addition to a stunning menu, the dining room's space age decor, like metal chairs and glittering globe pendants, gives the restaurant a very futuristic feel, which is a refreshing break from Vegas' normal neon lights and tacky carpets.
3
Bartolotta Ristorante di Mare, The Wynn

When you step outside to the beautiful outdoor dining area of Bartolotta Ristorante di Mare, you feel like you're in an entirely new, exotic world far away from the hustle and bustle of Las Vegas. Bartolotta is known best for their expansive (and expensive) selection of fresh fish (line caught and flown in from Italy every other day), including spiny scorpion fish, pagaro (snapper) and sogliola (northern Adriatic sole), to name a few. In addition to their fresh seafood, Bartolotta features handmade, fresher than your Italian grandmother's pasta, like spaghetti all'astice, or spaghetti with rock lobster, white wine and rich pasta sauce. Although you can dine indoors in the ornate, formal dining room, it's the outdoor area with a koi pond, lagoon and private cabanas that makes dining at the restaurant such a unique experience.
When you think of the slightly exuberant (and tacky) decor of the MGM Grand, you probably aren't thinking Michelin star dining (or fancy dining at all, for that matter). However, despite sharing the same address, Joël Robuchon looks and feels like it's light years away, which could be due to the fact you are escorted by limousine to a private entrance at MGM's private mansion annex. Although the luxurious treatment is memorable, the food is what makes this one of the best restaurants in the country. The brainchild of French chef Joël Robuchon (who won the incredible honor of being named Chef of the Century in France), the food is sophisticated and concise. If you're ordering a la carte, try the la langoustine (truffle langoustine ravioli with chopped cabbage) or la sole (sole cooked in salted butter with zucchini flower). If you're with a group, go with the five-course menu (for the steep price of $195 a person), where you can enjoy a taste of Robuchon's most famous dishes, like the foie gras with violet artichoke and the braised veal cheeks.
5
Aureole, Mandalay Bay Resort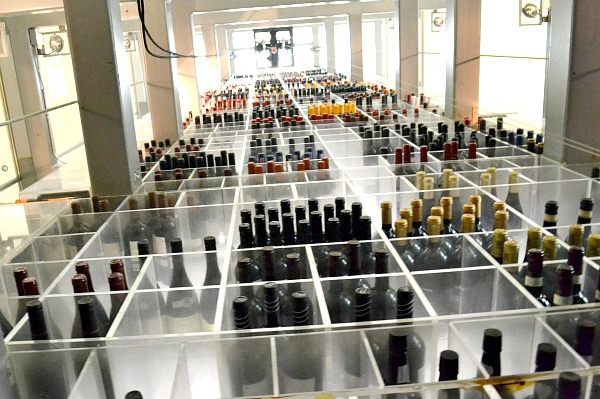 With a chef like Charlie Palmer backing up this four-diamond award-winning restaurant, you know it's going to be good. Aureole, which has been around since the opening of Mandalay Bay in 1999, has been voted one of the top five best restaurants in the country for years and has won the coveted Michelin Star and has a four-diamond rating. Like many of Palmer's restaurants, the food at Aureole is innovative, yet unpretentious, featuring French- and American-inspired dishes like line-caught California stripe bass with wilted Swiss chard and caramelized onions and a massive shrimp termidor with with a sweet chili sauce. Aureole isn't just knowledgeable in food though, they sort of know a little something about wine, too. If you walk by the restaurant, you may notice their massive tower filled with more than 10,000 varieties of red wine, including a vintage from 1961 that goes for just shy of $5k. But don't let that overwhelm you, they have plenty of wine choices for any budget.
More Vegas tips and tricks
How to do Vegas on the cheap
Things to do in Vegas if you're not a gambler
Top 6 Las Vegas strip hotels