Beautiful rustic
wreath for fall!
With August more than halfway over, it's time to start planning (decorating) for fall! An easy way to add some fall flair to your home is by hanging a festive wreath on your door! As pretty as they are, some wreaths can cost you more than $100! Before you shell out all that money for a fancy wreath, why not try your hand at making one instead with this fun DIY?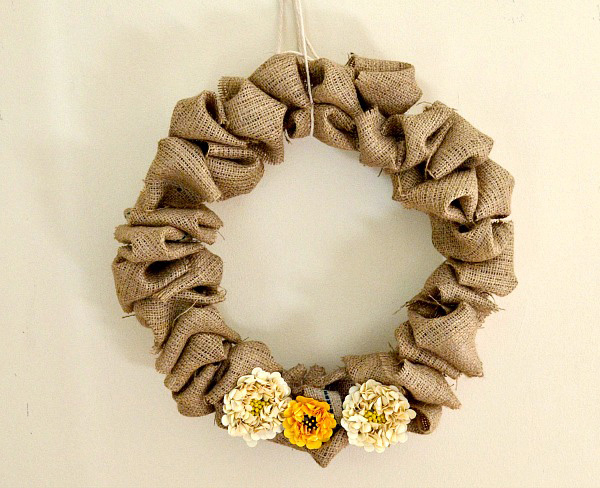 This DIY burlap wreath is fun, quick and super cheap, so you can spend that money on boots instead. The burlap adds some country charm while the flowers give the wreath a more vintage, feminine vibe. Add some statement flower pins for a truly one-of-a-kind fall wreath. Original DIY by Laugh, Love and Craft.
What you'll need: 
1 12-inch Styrofoam wreath form
Push pins
About 3/4 yard of burlap
Flower appliques
Step 1: Cut burlap
Cut burlap into 4 x 4-inch squares.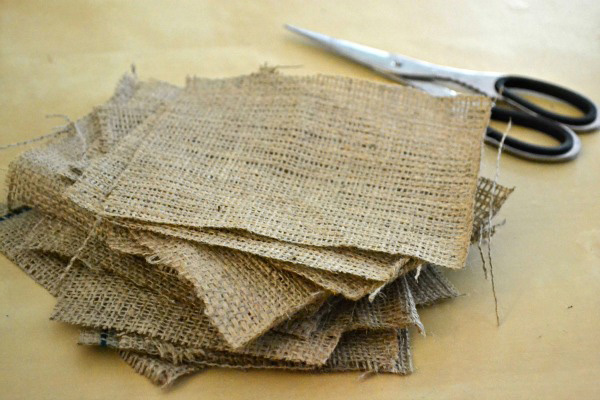 Step 2: Fold burlap squares
Fold each square over to connect two opposite sides.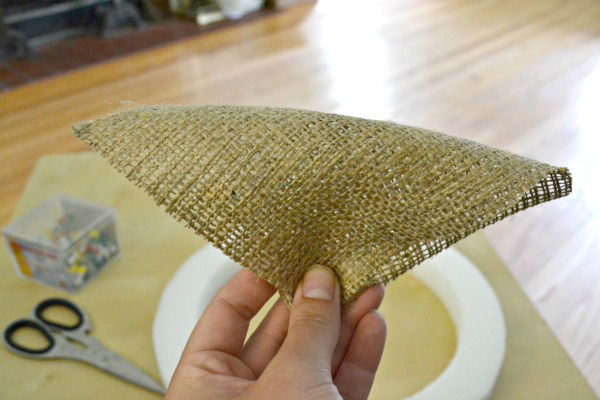 Then, fold again bringing the other sides into where you're holding the fabric together.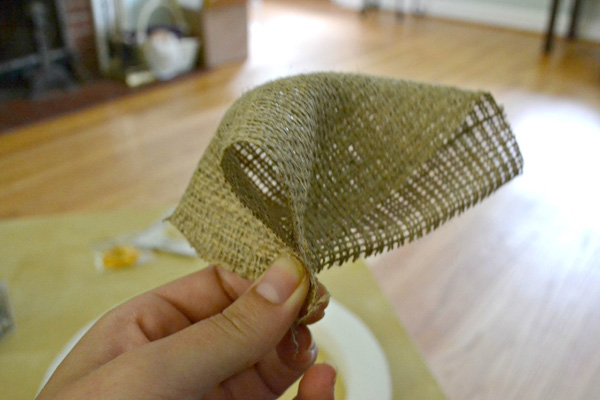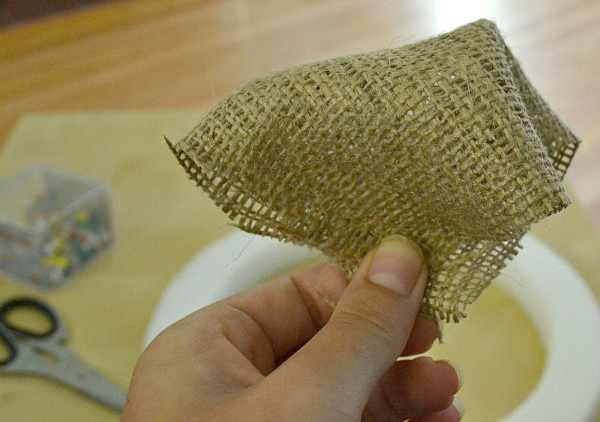 This will leave you with a little puff.
Step 3: Pin burlap pieces to the wreath
Holding down the folded pieces of fabric, pin the puffs to the wreath.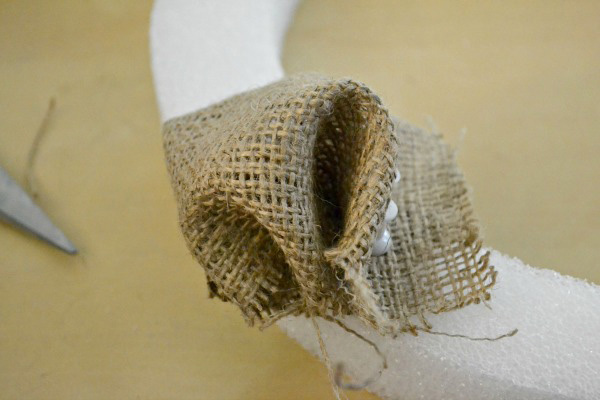 Repeat with the rest of the puffs.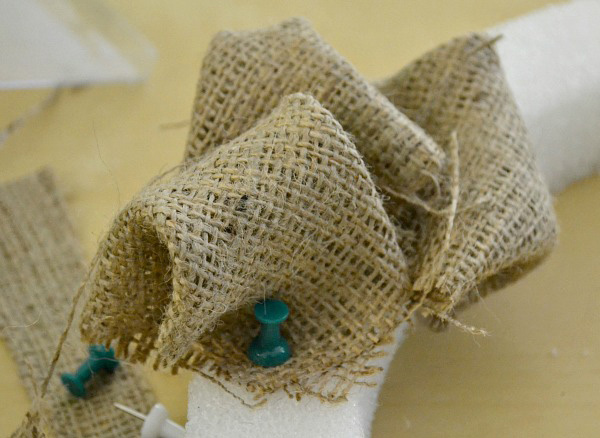 When pinning, try to cover up the push pins with other burlap puffs the best you can. You don't want to see them when you are done.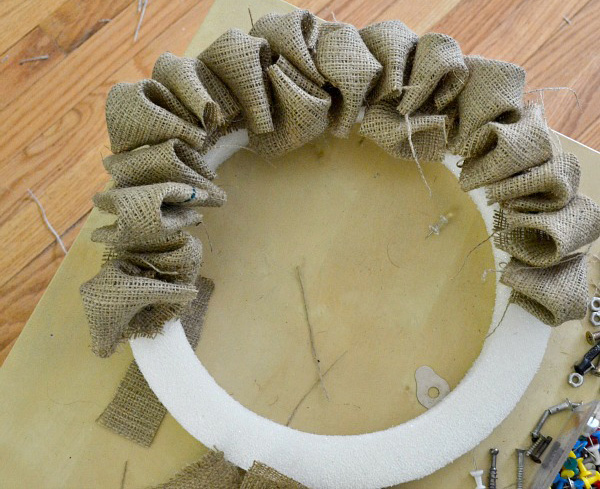 Step 4: Add flowers and hang
Pin your flowers over the burlap into the Styrofoam. Hang and enjoy!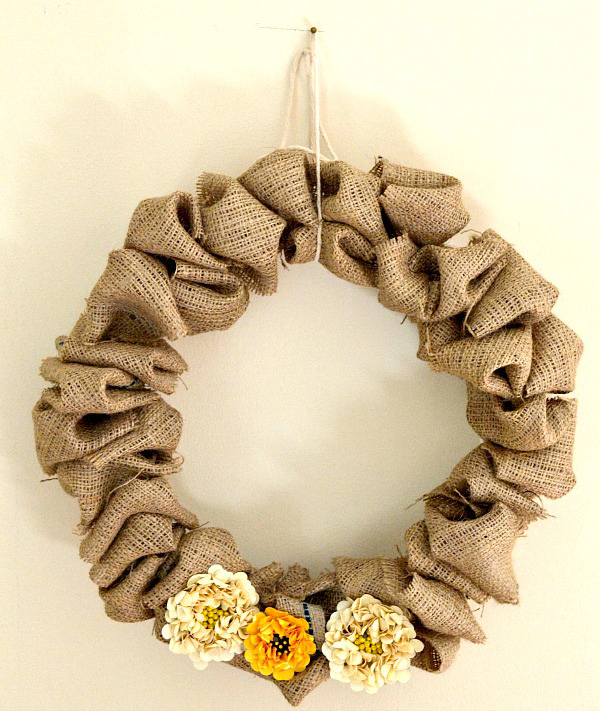 More fall decor ideas
Easy, cheap fall crafts
Decorating Diva: Six stylish fall decor finds for under $30
Decorating Diva: Create a cozy home for fall