Relax In Hawaiian Paradise
It doesn't get much better than lounging on a beach in Hawaii, but places like Waikiki can get a bit busy. If you're looking for an island getaway without all the crowds, head to Maui and check out these lesser-known destinations.
(page 3 of 3)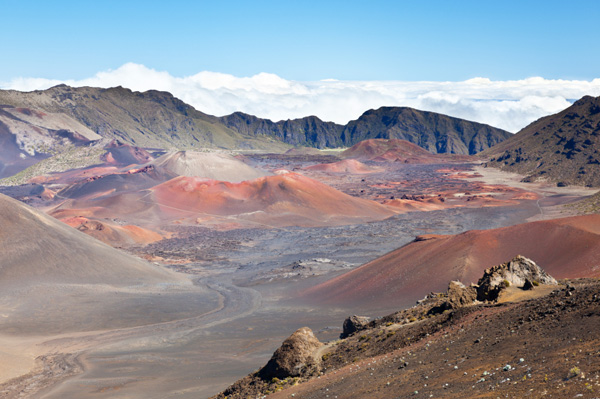 Haleakala National Park
Leave the sparkling waters of the coast (just for awhile!) and take a trip inland to Haleakala National Park. Try to time your visit with sunrise, but make sure to dress warmly and pack a blanket. Even though you're in Hawaii, the temperatures drop once atop this volcano at nearly 10,000 feet, and that bikini you've been sporting won't cut it here. After seeing the sunrise, go for a hike where you'll encounter native species, bamboo forests and stunning volcanic landscapes. As the sun goes down, you'll be in for another incredible sight and once the stars come out, you won't want to leave. Just remember that many areas of the park are remote and scarcely populated, so travel with the necessities you would need in case of emergency.
More on Hawaii
Perfect summer getaway: Maui
Maui on a budget
Explore the Kalalau Trail in Kauai