Make back-to-school time easier on parents and kids with these cool apps for your iPhone and iPad. These back-to-school apps for kids from kindergarten to college help keep track of homework assignments, special projects, quizzes and tests, grades and more.

My First Day of School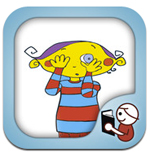 Is your little one nervous about the first day of school? This interactive book for your iPhone may help. The iStoryTime Kids Book — My First Day of School features the story about a boy, Charlie, who is getting ready for his first day at school. Though he is excited, Charlie is also a little scared, but he ends up really loving school. This interactive book offers three narration options, automatic or manual page turn mode, onscreen text and more.
Price: 99 cents

iStudiez Pro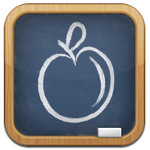 Get school started off right with iStudiez Pro. This iPhone app allows parents, students and teachers to keep track of agendas, deadlines, grades, homework, tests and more with its scheduling tools and notification system. Whether your children are in elementary school, high school or college, this award-winning app can keep them organized and on target.
Price: 99 cents

iHomework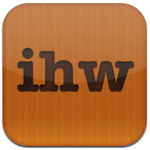 Another very helpful app for students, iHomework allows you to keep track of homework assignments, projects, reading lists, schedule, teacher contact information and more. This school organizing app is available for iPhone, iPod touch and iPad, as well as for Mac.
Price: 99 cents

FlashCards++
You can find a number of flashcard apps to help with studies, but FlashCards++ is one of our favorites. With this app, you can make flashcards on your phone, create image flashcards with your iPhone camera, or download text and images from Flashcard Exchange, Dropbox or Quizlet. You can also import cards from Excel and even listen to vocabulary flashcards with its text-to-speech functionality. Stop carrying around a stack of paper flashcards and access them on your iPhone or iPad instead.
Price: $3.99
Grammar Guide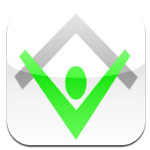 If your kids' grammar and spelling skills have dropped off this summer, the Grammar Guide app is the perfect solution for back-to-school time. This app is a quick reference guide that will help improve any student's writing with topics on grammar, punctuation, capitalization, misspelled words and more.
Price: 99 cents

More iPhone apps
Best apps for the iPhone: Decorating apps
Best apps for the iPhone: Budgeting apps
Best apps for the iPhone: Fitness apps