Whether you are just starting out or are a seasoned marathon runner, you'll love these apps. These GPS-enabled iPhone apps for runners introduce you to new routes, help you set goals, keep track of your performance and much more.

Runmeter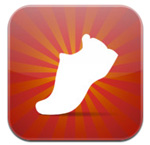 Whether you are a beginner or a marathoner, Runmeter is an app you'll love. This iPhone app can record all aspects of your workouts for years and still only take the space of a few songs. You can design your own training plan or use one of the built-in plans. You can hear announcements to keep you in the zone, get feedback about your performance and share your results on Facebook, Twitter and other sites. With Runmeter, you can race against your previous workouts, compete against your friends' workouts and much more. This app also works for cycling and walking.
Price: $2.99
MapMyRUN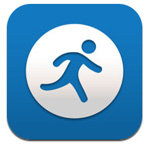 This highly-rated running app features a database of more than 26 million routes to discover new places to run all over the world. MapMyRUN allows you to track and log your runs and workouts by pace, distance, calories burned and more. Voice prompts give you updates throughout your run. And when you are done, you can brag by posting your results and records on Facebook and Twitter. This running app is compatible with iPhone, iPod touch and iPad.
Price: Free

LogYourRun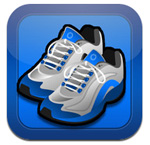 This iPhone app is popular with marathoners as well as novice runners. LogYourRun tracks your runs and helps you find local running routes. It can be integrated with heart rate devices and provides voice feedback at specified intervals. You can also upload your data onto the LogYourRun website. One thing social media users really like is this app's on-the-go tweeting with TweetMyDistance.
Price: $1.99
Zombies, Run!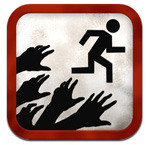 This isn't your ordinary running app. Zombies, Run! is a GPS-enabled adventure game. You run away from imaginary zombies as the story gets delivered through your headphones. With 30 missions and more than 40 runs worth of gameplay, this app never gets boring. This ultra-immersive running game is a lot of fun. And we all know that everyone runs faster when they are being chased by zombies.
Price: $7.99
SmartRunner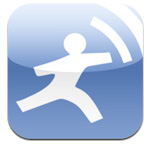 This totally free app lets your track your runs and record them on the SmartRunner website. You can customize your workouts by setting goals for distance, time, pace or calories burned. The SmartRunner app offers tons of different maps and routes, cool data charts and much more. You can use this iPhone app for jogging, cycling or even training for a marathon.
Price: Free
Run with us!
SheKnows is running our first half marathon at the P.F. Chang's Rock 'n' Roll Arizona Marathon & 1/2 Marathon event. Register and join us in January!
More iPhone apps
Best apps for the iPhone: Decorating apps
Best apps for the iPhone: Budgeting apps
Best apps for the iPhone: Fitness apps