When someone mentions their wedding to me a year or even two weeks in advance, my mind dances with delight about all the possibilities for their special day and the joy I will experience creating these things for them. But because I always wait until the very last minute to get started, what seemed relaxing and fun turns quickly into what looks like an episode of Craft Wars.
Here is one of my favorite wedding crafts that is versatile enough to be carried as a wedding bouquet, used as table favors or jauntily tied to chair backs as place holders for your guests. And the best part of all is that they are oh-so-quick to make and super inexpensive! For even more fabulous crafting ideas like this one, check out Glitterville!
What you'll need:
Card stock, size 8-1/2 by 11-inches
Hot glue gun and glue sticks
White glue
Glitter
Stem wire
Floral tape
Flowers
Ribbon
Kitchen skewer
Acrylic paints
Pliers
Step 1: Prepare the card stock
Hold a piece of 8-1/2-inch card stock in your hands horizontally. Curl the lower right hand corner toward the center of the page.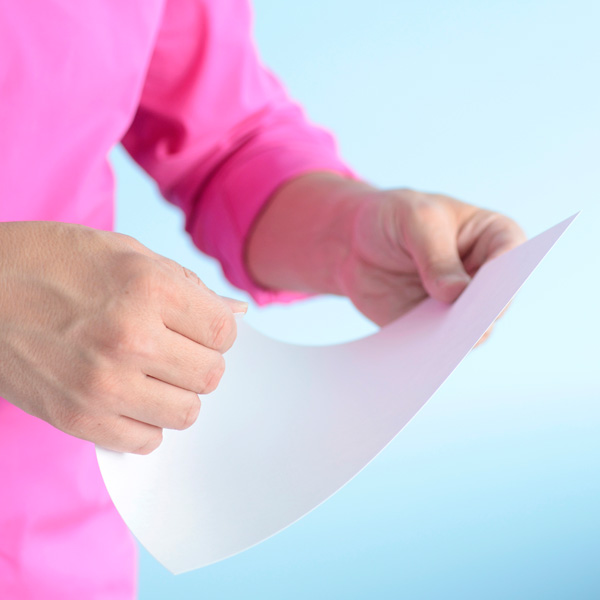 Step 2: Shape the cone
Continue curling and readjusting until you have made a cone that you like, and hot glue the seam to hold it in shape.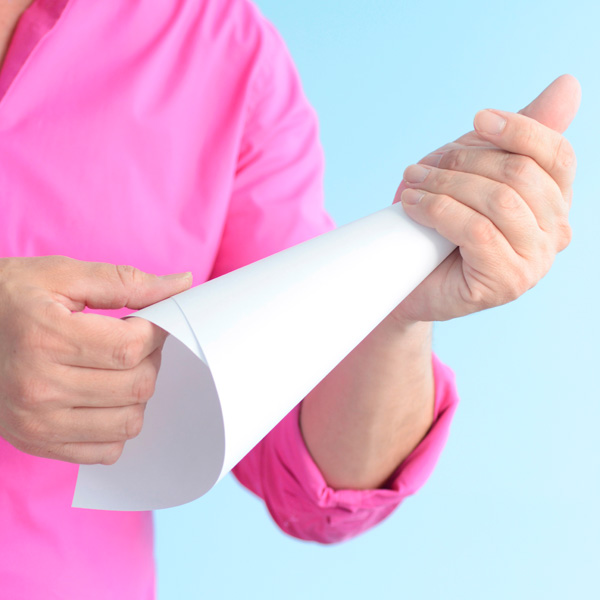 Step 3: Texturize the cone
Create a textured pattern over the entire surface of the cone with hot glue. Just squeeze the handle and let it go where it wants! Do not touch until you're sure it's completely dry; it takes approximately five minutes .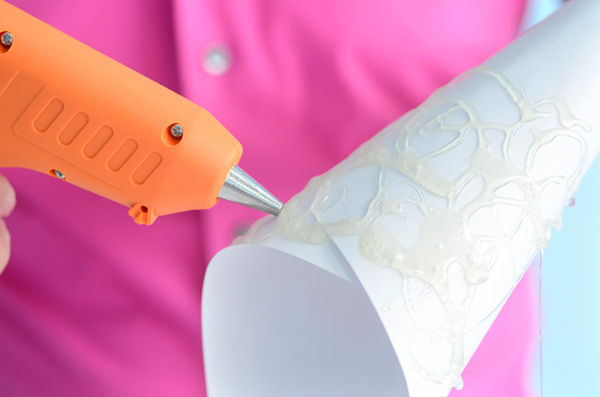 Step 4: Start gluing
Brush the cone with white glue.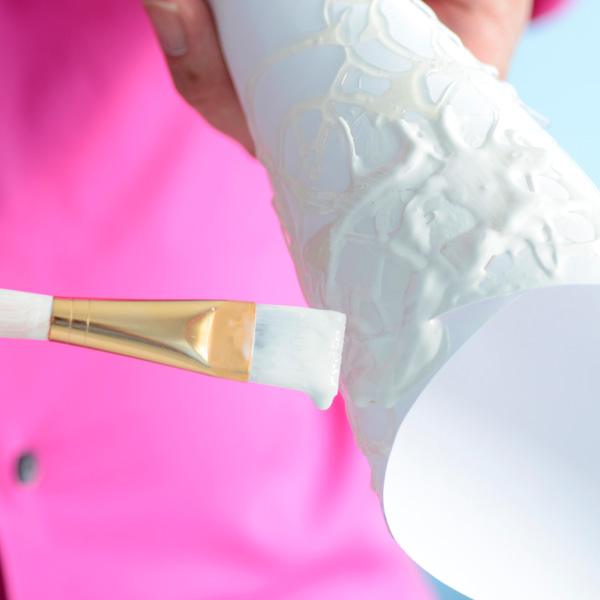 Step 5: Add shimmer
Sprinkle with glitter; I used iridescent.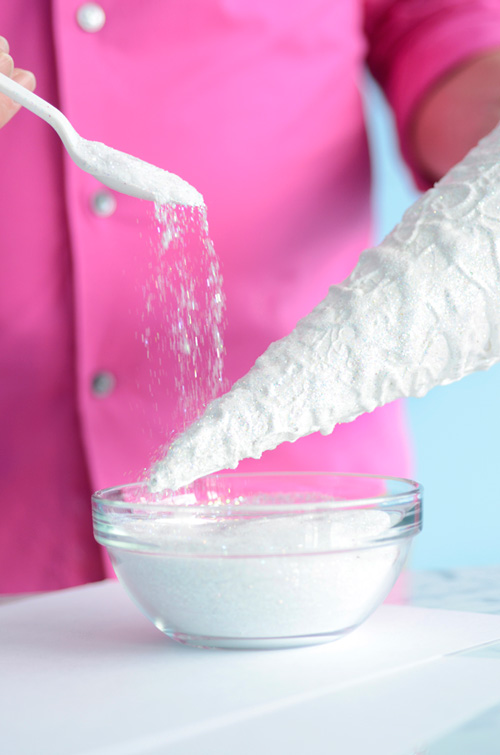 Step 6: Use stem wire to make decorative curls
For the decorative curls peaking out of the cone, cover a few pieces of stem wire with white floral tape, paint on some stripes and twirl with pliers. Hot glue to the inside edge of cone.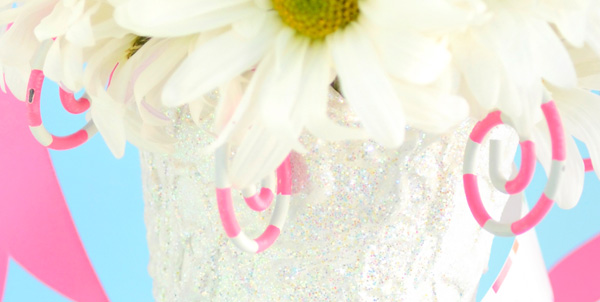 Step 7: Attach the ribbon for hanging
Hot glue a loop of wire to the top of the cone in the back and add a ribbon for hanging.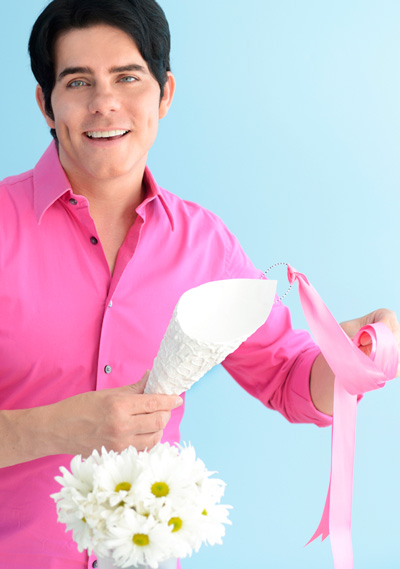 Step 8: Fill with flowers
Drop in a bundle of flowers. For live flowers that require water, line the inside of the cone with a pastry decorating bag cut to fit.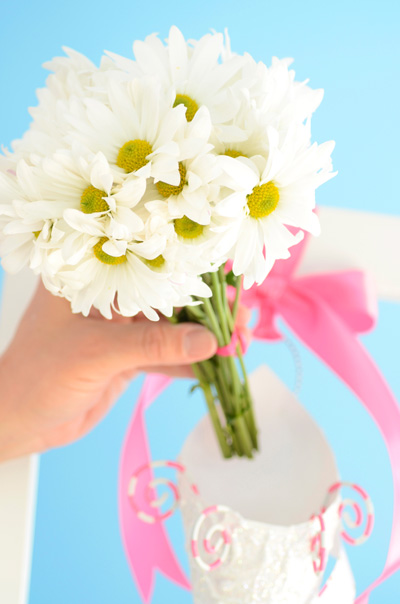 Step 9: Download and print the clip art
Print the banner and medallion artwork and cut out using scissors or a craft knife. We have included three different styles to match your festivities.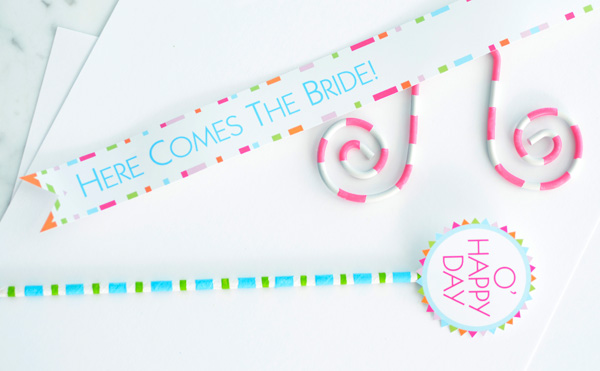 Step 10: Do the finishing touches
Stripe a kitchen skewer with acrylic paints, glue the "O' Happy Day" medallion to the top and slip it into your flowers. Finish it off by gluing on a banner that announces "Here Comes the Bride!"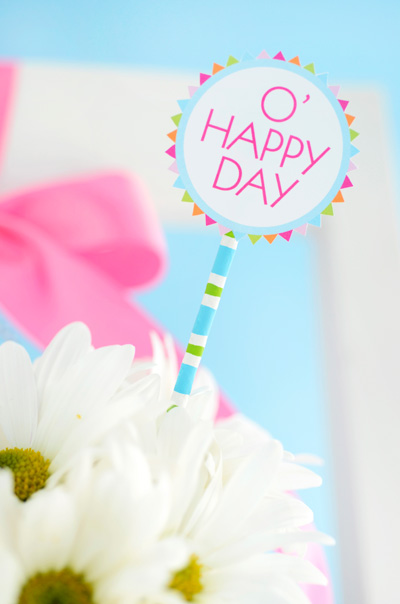 More from Craft Wars
Chatting with Stephen Brown of Craft Wars
Birth-daisy cupcake craft
TLC Craft Wars recap, season premiere