We all know about Instagram, but there are many other photography apps available, too. These apps will help enhance your iPhone photographs with numerous filters, cool effects and other fun features.

Diptic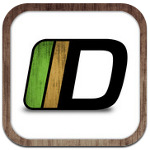 Winner of the Best Photography Mobile App at the 2012 MobileWebAward, Diptic is perfect for creating collages and much more. It includes 14 free filters to customized your images, iPad 3 Retina Display and higher resolution export of the image collage created. It's free right now for a limited time but will go up to full price (99 cents) soon.
Price: Free for a limited time
IncrediBooth
Do you love those strips of funny photos you can get at the carnival? Well, now you can get them on your iPhone with IncrediBooth. This app takes four photos in a digital photo strip. You can save the full strip (or any of the individual photos) on your phone or share them on Facebook, Twitter, email and more.
Price: 99 cents

Fast Camera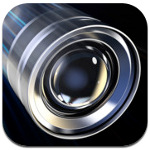 Don't you hate it when you miss the perfect action shot? Now you don't have to with Fast Camera. As soon as you open this app, it begins taking 8-megapixel photos in rapid succession, and it doesn't stop shooting until you press the button. The creators of this app say it can take up to 800 photos per minute.
Price: 99 cents

Photo Toaster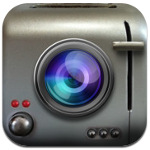 One of the top-rated photo apps for iPhone and iPad, Photo Toaster has an amazing number of features, including 60 one-click effects to improve or alter your photos, 80 one-click settings for everything from lighting to borders and 24 live slider controls. The high resolution output can be instantly saved on your device, shared on your social media accounts or emailed to friends.
Price: $1.99
Flixel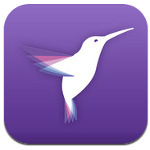 There are a lot of apps out there that can turn your photos into animated GIFs, and Flixel is one of our favorites. Flixel animates your photos by taking quick pictures in succession. But unlike some of the other GIF apps, with Flixel, you can animate just one portion of your image — leaving the rest of it static. The latest version of Flixel has eliminated the annoying bugs of previous versions.
Price: Free
More iPhone apps
Best apps for the iPhone: Apps for new parents
Best apps for the iPhone: Budgeting apps
Best apps for the iPhone: Fitness apps