Where To Stay, Play In This Jamaican Hot Spot
Stumped on where to go for your annual end-of-summer vacation? Instead of sticking to the same old beach, theme park or to Grandma's house again, check out one of Jamaica's most popular cities, Montego Bay. This beautiful city, the fourth largest in the country, has something for everyone, including pristine beaches, historical houses, golfing and water sports, luxurious resorts and a ton of kid and family-friendly activities.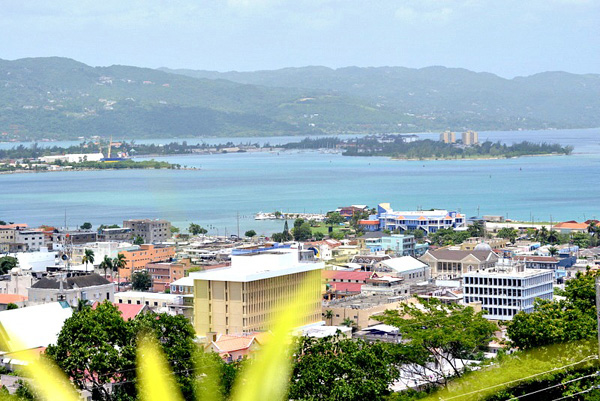 Unlike Ocho Rios, which is more of a quiet, tourist destination, Montego Bay is a bustling hub of Jamaica that many locals call home. If you're in the mood for a relaxing beach vacation that still offers the amenities and attractions of a larger city, Montego Bay, or MoBay to the locals, is the perfect spot for your next family getaway. Check out these best places to play and stay while in MoBay.
Where to stay
Where to play
Montego Bay is full of great places to see, especially for families. One of the hottest attractions is a visit to the Doctor's Cave beach. This beach is one of the most famous beaches in Jamaica and one that is open to the public as well as to members of the Doctor's Cave Bathing Club. Tourists and families can rent snorkel and scuba gear here as well.
Another attraction that families flock to is the Island Route's Swamp Safari in Montego Bay. The safari takes you to Jamaica's untainted South Coast and takes you to two popular spots, Black River and YS Falls. The Black River is a unique waterway that boasts a whole incredible ecosystem of exotic birds, animals and vegetation. After the safari, you head out to see the spectacular beauty of YS Falls. Tours start at $115 for adults and $95 for kids.
If you're not too tuckered out from a day at the beach, head over to the Glistening Waters restaurant and marina. The reason it's called glistening waters is when disturbed, the microorganisms in the water glow, which creates an eerie, yet beautiful light. Tours are offered every night at sunset.
If you're a history buff, check out Rose Hall, which is said to be haunted by the late Annie Palmer, who is known for slaying her husbands and lovers. You can also check out the Greenwood Great House, which was owned by the famous Barrett family. It's now open for tours by the owners and features hundreds of antiques, some dating back to the early 16th century.
Plus, if you get bored, you can head to Ocho Rios, which is about an hour and a half away from Montego Bay for more attractions, like the Dunn's River Falls! As they always say in Jamaica, once you go, you know!
More family vacation spots
10 Fun vacation ideas for parents and kids
Best family camping spots in California
Planning a Jamaica family vacation in Ocho Rios