Whether you are looking to start your own business or have been a small business owner for years, these iPhone apps will help you with planning, accounting, productivity and more.

Siri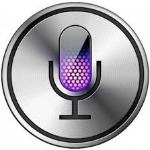 Every entrepreneur or small business owner can use a digital personal assistant. Siri uses advanced voice recognition to answer your questions, send messages, schedule meetings, make recommendations and perform other tasks. The software will adapt to you over time, making the results more and more personalized. Though this app was originally going to be available in the app store (and also made available for BlackBerry and Android phones), it's now a part of iOS6 and available on the iPhone 4S and third generation iPad.
Price: Included with the iPhone 4S
Start Up Checklist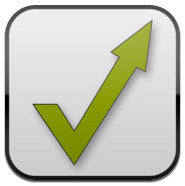 If you are considering starting your own business, this 36-step checklist is a must. The Start Up Checklist app is laid out in a straight-forward manner that is helpful to anyone. It includes step-by-step guidance as well as forms, spreadsheets, templates and everything else you need to get started. This checklist used to be available in print for $150 — now it's about 10 bucks as an app.
Price: $10

Invoice2go Lite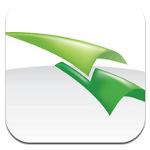 You can create professional invoices, purchase orders, estimates and more instantly with this handy app. Invoice2go Lite is a great way to manage billing, collections and other financial aspects of your business from your iPhone or iPad. You can choose from more than 20 templates and customize them for your own business. You can email the PDF invoices instantly, and what's cool is you can even add a PayPal button right on your invoices so you can get paid quickly and accurately. This app links to your iPhone contacts making it very convenient. The Lite version is free and suitable for most small businesses.
Price: Free
Dropbox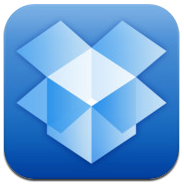 If your business takes you on the go, Dropbox is essential. This free iPhone app allows you to bring documents, photos and videos wherever you are headed. You can save any file into your dropbox and it's available from all your computers, iPhone, iPad and even online on the Dropbox website.
Price: Free
Square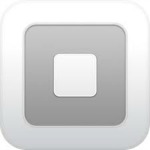 If you are selling products or services on the go, you'll love the Square app. This app turns your iPhone into a cash register, allowing you to swipe credit cards and sell merchandise no matter where you are. Of course, there's a transaction fee (2.75 percent per swipe), but there are no additional fees. When you sign up, you get a free Square Card Reader that attaches to your phone for swiping (or you can just key-in credit card numbers).
Price: Free
More iPhone apps
Best apps for the iPhone: Decorating apps
Best apps for the iPhone: Budgeting apps
Best apps for the iPhone: Fitness apps