Cheap, Romantic Honeymoons
A wedding is, no doubt, one of the biggest (and best) moments of a couple's life. You plan every detail meticulously, spend months exercising and eating right and hours the night before ensuring all the centerpieces are perfect. After such a stressful (albeit beautiful) day, you two deserve one heck of a honeymoon. However, in today's economy, many couples are having to push back honeymoons due to finances. Don't skip that much-deserved romantic week off. Instead, check out these five amazing (and very affordable) honeymoon destinations.
(page 5 of 5)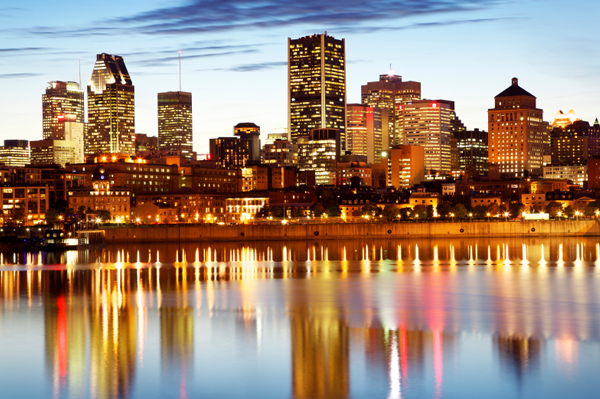 Montreal, Quebec
If you've always dreamed of a Parisian honeymoon but can't afford it, check out Montreal, which many say is the next best thing to Paris. This city is the largest city in the province of Quebec. Since French is the city's official language, you'll feel like you're light-years away from home. Montreal also boasts an incredible public transportation system, so you can get anywhere in the city without the need of a car or expensive cab. Although it might cost a bit more, stay in Vieux Montreal, or Old Montreal, because you'll be within walking distance of some of the biggest attractions, like Notre-Dame Basilica, the St. Lawrence riverfront and the Marche Bonsecours market, which was recently renovated and features tons of boutiques, restaurants and bars. What makes this city such a great honeymoon spot for frugal couples is the fact that most of the best attractions are free! The Montreal Museum of Fine Arts, for example, costs nothing to get in! Plus, if you travel from the end of June to the beginning of July, you can catch the world famous Jazz Festival, which has many free concerts as well as those you can buy tickets for. Stay at the Intercontinental, right in the Vieux Montreal, for less than $150 US a night.
More honeymoon hotspots
5 Great honeymoon destinations in the U.S.
5 Beaches for honeymoon heaven
3 Most romantic beaches for couples in the U.S.