Cheap, Romantic Honeymoons
A wedding is, no doubt, one of the biggest (and best) moments of a couple's life. You plan every detail meticulously, spend months exercising and eating right and hours the night before ensuring all the centerpieces are perfect. After such a stressful (albeit beautiful) day, you two deserve one heck of a honeymoon. However, in today's economy, many couples are having to push back honeymoons due to finances. Don't skip that much-deserved romantic week off. Instead, check out these five amazing (and very affordable) honeymoon destinations.
(page 4 of 5)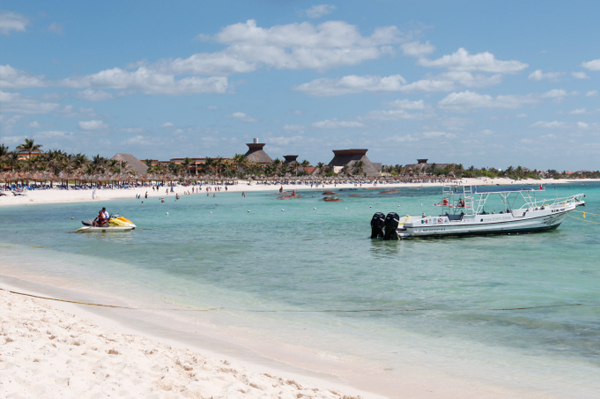 Yucatan Peninsula, Mexico
If you're looking for white sand beaches, all-inclusive resorts as well as ancient ruins and sights, head to the Yucatan Peninsula in Mexico. This peninsula encompasses a huge area that features top tourist destinations like Cancun, Cozumel and Riviera Maya, so the chances of you finding an affordable place to stay are greater. Each popular destination has its own vibe. Cancun is a popular spring break destination so it has tons of bars (check out Senõr Frogs), great eateries and luxurious all-inclusive resorts, like the Marriott CasasMagna Hotel, which you can get for just $119 a night! For those looking for more water adventure, like diving, snorkeling and scuba, check out Cozumel, which fronts the longest barrier reef in the Western Hemisphere and the second largest in the world. Stay at the all-inclusive Allegro Cozumel for less than $150 a night. If you want the best of both worlds, stay in Riviera Maya, which has gorgeous wildlife tours, scuba and ancient artifacts (visit the Mayan World and ruins in Tulum) as well as shopping (check out La Quinta Ave. for stores and dining) and nightlife. For just shy of $800, you can stay at the Occidental Grand Xcaret for five nights, including airfare!
Up next: Montreal >>