5 Unique hotel tours
Get a taste of local flavor without ever leaving your hotel room. These five unique hotel tours are a fantastic walk through art, history and wildlife.
Waldorf Astoria, New York
Get a detailed look at New York City's Art Deco masterpiece, which has been the epicenter of Manhattan's social, cultural and political scene since 1931. Guided tours of the Waldorf Astoria highlight the hotel's historic and architectural heritage along with its legacy as a culinary destination. The Landmark Tour takes place every Thursday and Saturday at 10:15 a.m. and finishes with lunch at either Peacock Alley or Oscar's Restaurant. Here, you'll sample a selection of Waldorf's famous dishes like Waldorf Salad and a red velvet cake. Tours cost $50 per person and include tax and tip.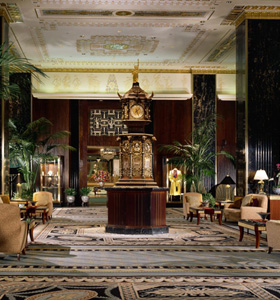 JW Marriott Desert Springs Resort & Spa, Palm Desert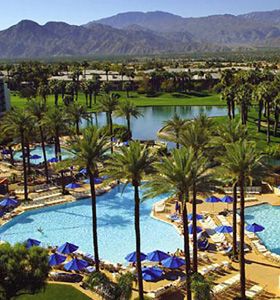 Home to 450 acres of lushly landscaped grounds, JW Marriott Desert Springs Resort & Spa's 23 lakes and waterways are rich with wildlife. Scattered throughout the resort in Palm Desert, California, you'll find a variety of exotic birds, which are all cared for by the resort's animal care specialist. On the complimentary bird tour, you'll meet the feathered residents and learn about their origin and eating and living habits. Tours are conducted daily at 1 p.m. and finish with a visit to see and feed the flamingos.
Grand Wailea, Maui
It's not often that you come across the works of Fernando Botero and Mordecai Ardon at a hotel. At Grand Wailea, in Maui, Hawaii, it's the norm. With art as one of its six major elements, the resort's collection of 81 original paintings, sculptures and murals is a focal point of the Artist in Residence program. Every Tuesday and Friday, gather in the hotel lobby for a complimentary tour and detailed history of the artwork and background on the artists' lives. Besides international creative minds, Grand Wailea also introduces you to regional and local artists in the on-site NaPua Gallery.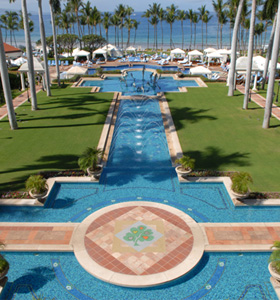 Hotel Valley Ho, Scottsdale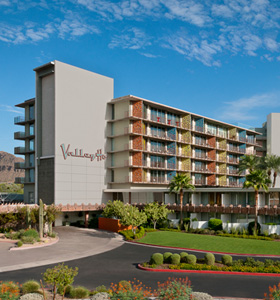 One of the best-known midcentury hotels in the United States, Hotel Valley Ho in Scottsdale, Arizona, offers an architectural walking tour of its buildings and grounds. It explores the classic design elements of the hotel while sharing the history and legends associated with its famous Hollywood guests (Robert Wagner and Natalie Wood were married here!). Experts from Ultimate Art & Cultural Tours give a historical perspective to the midcentury modern design of the hotel, which first opened in 1956 and was designed by Edward L. Varney to incorporate intelligent, minimalist design and Southwestern details.
Renaissance Vinoy Resort & Golf Club, St. Petersburg
Listed on the National Register of Historic Places, the Renaissance Vinoy Resort & Golf Club in St. Petersburg, Florida, employs an in-house historian who chronicles and preserves the hotel's stories. Wednesday through Saturday for just $5 per resort guest, history tours tell the tale of the Renaissance Vinoy's past, like how the hotel might never have existed had it not been for Aymer Vinoy's golf game and how President Calvin Coolidge preferred to eat in the staff dining room instead of his own. For $25, you'll get a three-course lunch at Marchand's Bar & Grill in addition to the tour, tax and gratuity.
More cool hotels
Checking In: New hotel spas
Hotels with sweet rides
2012 Summer hotel deals