In honor of Father's Day, we are celebrating some of the best apps for dads. From grilling tips to sports scores, these iPhone apps offer something for every father.

iYardage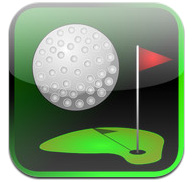 If your dad loves to golf, iYardage will allow him to easily manage his scores and maybe even help out his game. The iYardage app is an interactive golf scorecard that tracks basic scores and provides game statistics, including putts, fairway hits, GIR and more. Through tracking all these different aspects, the user can more easily pinpoint weaknesses and find out what areas he needs to work on.
Price: Free
Steak Time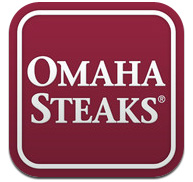 Summer grilling season is here. If your dad loves his steaks, this app is a must. Omaha Steaks Steak Time features more than 100 recipes, a grilling timer, video tutorials and more. Users can also create grocery lists, monitor cooking charts, get health information and find other grilling tips. If you have the Bluetooth-enabled iGrill cooking thermometer, you even can monitor your steak's progress from 200 feet away.
Price: Free
SportsTap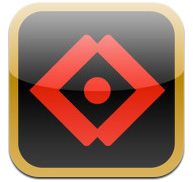 ESPN and Yahoo sports apps are fine for tracking sports scores, but the Sports Tap app takes it to a new level. SportsTap allows users to follow all their favorite teams in one place. Of course it includes the top leagues — MLB, NBA, NFL and NHL — but it also features auto racing, men's and women's golf, soccer leagues from around the world and more. You get scores, player and team news, schedules, standings and all the other details you could want in one convenient spot.
Price: Free
Real Tools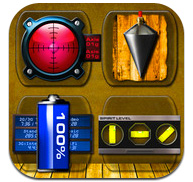 For the do-it-yourself dad, Real Tools is a must-have. For just $1.99, this handyman app features 18 tool applications that really work. This iPhone app has a scale, thermometer, level, angle, measuring tape, battery meter, sound meter, compass, GPS and various other functional tools. What's amazing is that all the tools are real and take measurements that are as accurate as their physical counterparts. Each of the tools has a variety of functions, measurements and controls. This app is perfect for home improvement projects.
Price: $1.99
Endomondo Sports Tracker
For the dad who wants to get fit and stay fit, try the Endomondo Sports Tracker. This iPhone app is like having a free personal trainer right at your fingertips. The Endomondo Sports Tracker tracks running, cycling, walking and other distance-based activities for distance, duration, speed and calories. You can get audio feedback in real-time — just like a pep talk from your trainer. You also can set goals, view the history of your workouts, study local routes, track your heart rate and more. This free iPhone app even allows you to communicate with your friends on Endomondo and compete with their times through Facebook.
Price: Free
More iPhone apps
Best apps for the iPhone: Diet apps
Best apps for the iPhone: Budgeting apps
Best apps for the iPhone: Fitness apps