What you'll need:
8  x 11-inch piece of vinyl
Pinking shears
Scissors
Aleene's Peel and Stick Sheets
Button of your choice
Needle and thread
CD for tracing
To begin, cut a piece of vinyl to be an 8 x11-inch rectangle.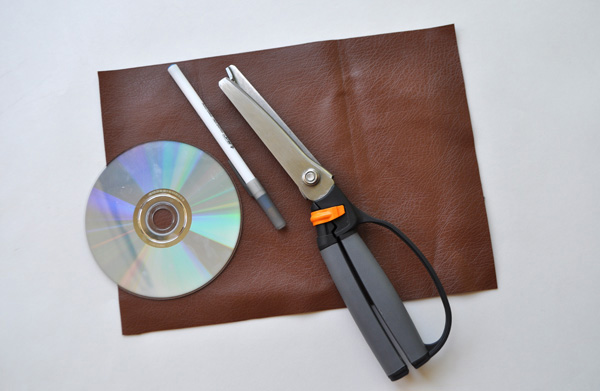 To round all the edges evenly, use a CD and trace the curve on the each corner.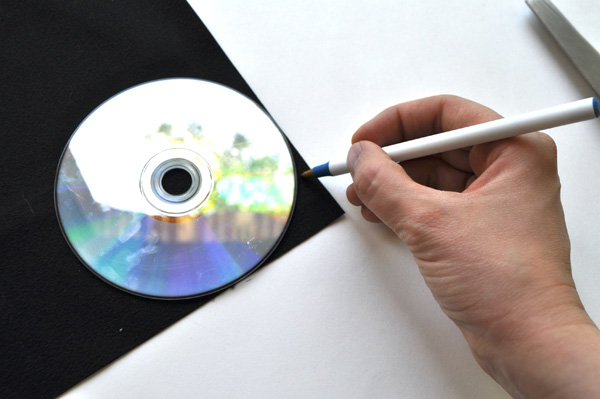 For a fun look, use pinking shears to cut around the entire outside edge.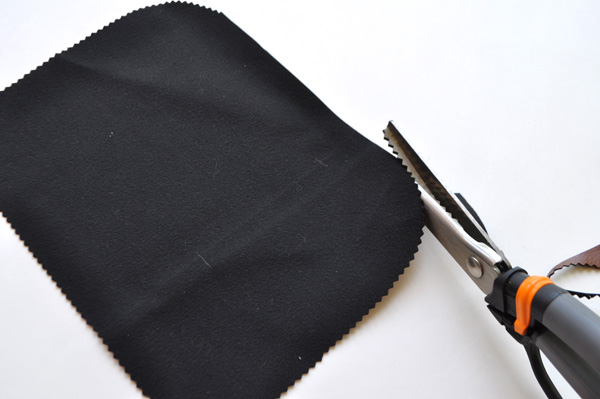 Now you have the basic shape for the bib.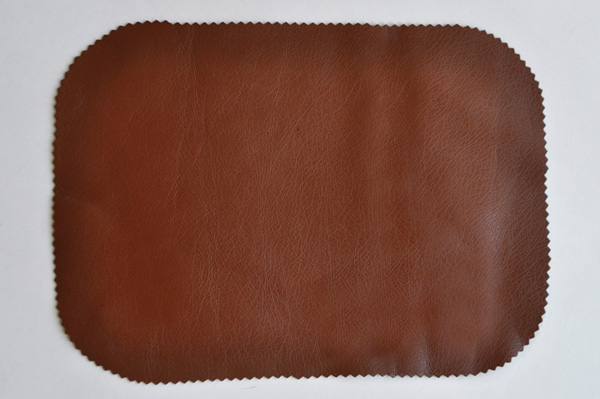 Find a small circular object to trace around to create a neck hole. Just be sure to consider the size of the child when choosing an object. You don't want it to be too big or too small.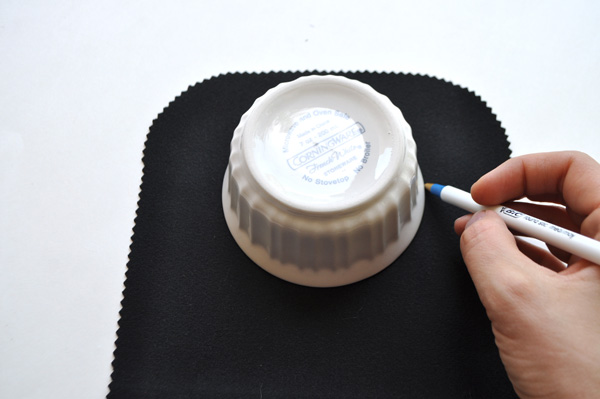 Draw a line from the circle to the outside of the bib as shown, and cut along that line and the circle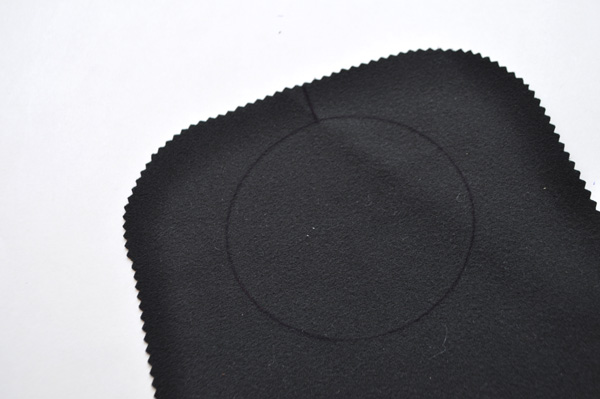 Cut a small slit for a buttonhole on one side of the button line and sew a button onto the other.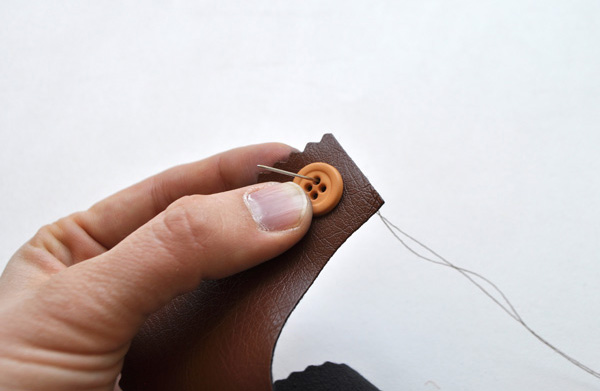 You can use a different color of vinyl for the mustache for some variation, or you can use the circle you cut out for the neck hole and make a tone-on-tone bib. Sketch a mustache on the back of the vinyl and cut it out.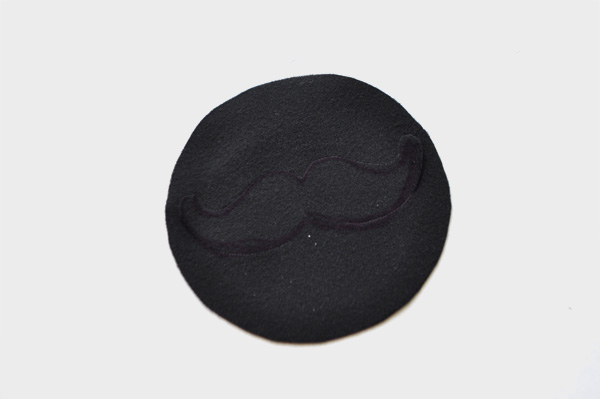 You can sew the mustache on, but if you don't sew, use Aleene's Peel and Stick Sheets to attach the mustache.
After you cut the mustache out of the circle shape, trace the mustache onto the peel and stick sheet.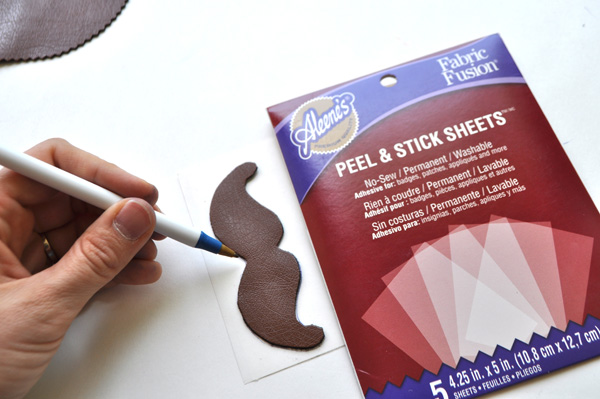 Remove the paper from one side and apply it to the mustache.
Remove the paper from the other side.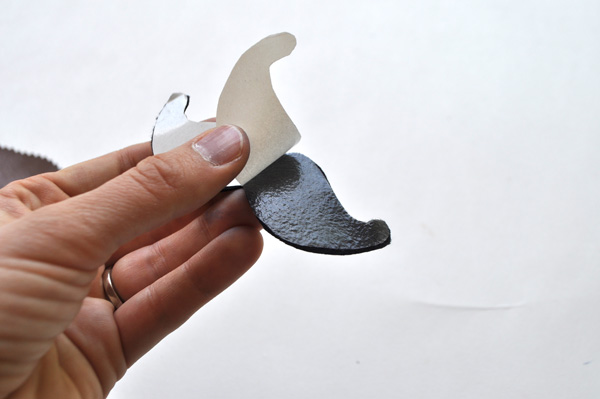 Adhere the mustache to the middle of the bib and you're finished!
Now find a cute baby and try out the bib!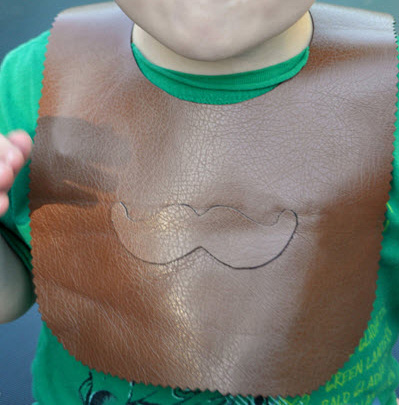 More craft ideas
DIY illuminated LOVE canvas
DIY rustic tabletop tray
DIY ribbon flats