artCircles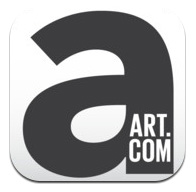 With the artCircles iPad app, you can take a spin — literally — through current and classic artwork from around the world. Explore by color, words, musicians, artists, innovators and designers to select the right piece just for you. Each spin through the app reveals new works of art to inspire or educate both you and your family — you never know what will inspire you next! With this app, you have the ability to create your own personal collection, share your favorites on Facebook or through email and purchase reproductions of your favorite pieces. You can even have your new artwork framed in a variety of custom frames before it is shipped to you.
Compatibility: iPad
Price: Free
Art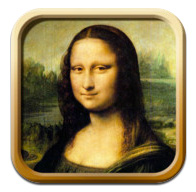 The Art app features more than 200 artists with full biographies directly from Wikipedia. Learn about each artist, customize your own gallery, turn on a beautiful automated slideshow, quiz yourself on art facts, save pictures to your mobile device, email pictures to a friend and search the entire contents of the app. Don't worry parents! The Art app is kid-friendly as it has an optional parental control to hide all nude and horror pictures.
Compatibility: iPad, iPhone, iPod Touch
Price: 99 cents

MoMA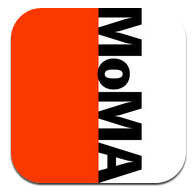 The Museum of Modern Art in New York showcases the world's finest collections of contemporary and modern art. With the MoMA app, you can take this world-famous museum with you whereever you go! While the MoMA app can be an excellent resource to visitors of the museum, you don't have to actually be there — or anywhere near New York — to experience the beauty of the MoMA collections. Learn about the different artists, art terms and view pieces from afar or use the app during your visit to find out about the current exhibits, plan your visit, search the collections, take multimedia tours or create a soundtrack for your visit.
Compatibility: iPad, iPhone, iPod Touch
Price: Free
Flipboard
With the Flipboard app, you can create and personalize your own magazine of art, images and sounds shared with you throughout your social media outlets. Create your own art collection from photographs, art collections, shared pictures and travels to save and enjoy — all in one place. This app is a perfect way to bookmark your favorite art blogs and art sites to enjoy anytime.
Compatibility: iPad, iPhone, iPod Touch
Price: Free
More must-have iPhone and iPad apps
Best apps for the iPhone: Fitness apps
Best apps for the iPhone: Shopping apps
Best apps for the iPhone: Music apps