Renewed relaxation
Vacations are supposed to be about rest and relaxation. What better way to rejuvenate on the road than with a little spa pick-me-up? Here are five new hotel spas to add to your must-try list.
Sé Spa at Hotel Palomar, San Diego
Sé Spa at Hotel Palomar became a part of the Kimpton Hotels brand last fall and recently reopened with a new menu and image. Blending elements of Asian, Indian and European cultures, the spa fuses ancient rituals with modern treatments. In the Avocado & Ootanga Body Scrub, the vitamins and fatty acids in avocado come together with watermelon seed oil and pure cane sugar to create a scrub that exfoliates and hydrates. Facilities at Sé Spa are impressive, too, especially the Moroccan Rasul Experience. Incorporating a classically styled steam room, the traditional rasul clay therapy cleanses, tones and heals skin. In the seductive Silk Lounge, throw back a complimentary Soma Shot. It's a delicious blend of cucumber vodka, agave nectar and blueberry-pomegranate juice.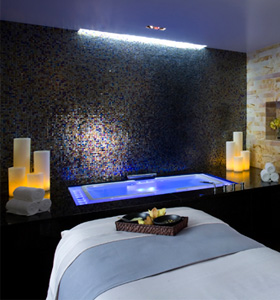 Wellness Centre at The BodyHoliday, St. Lucia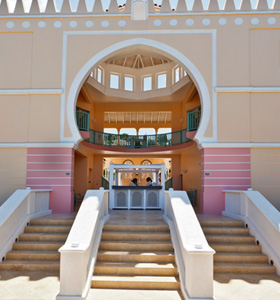 Renovations to the Wellness Centre at The BodyHoliday include a new dramatic entrance made of Jerusalem stone and mosaics. The Skin Clinic is upgraded, too, with a contemporary design, separate reception area and four treatment rooms. In the couple's treatment room, space is reserved for foot rituals, and a wet area is equipped with a rain shower for two and large soaking tub. The reopening of the Wellness Centre also includes a new partnership THALGO and comprehensive set of spa services. Two of these new services, the Sea and Senses facial and Ocean Memory body treatment, are exclusive to The BodyHoliday.
Corbu Spa & Salon in The Charles Hotel, Cambridge
The French-influenced menu at Corbu Spa & Salon is peppered with ingredients handpicked from The Charles Hotel's gardens. Inspiration is also taken from the hotel's chefs, like in the Cafe Mocha Slimming Treatment. A stimulating blend of coffee and cocoa facilitates the release of toxins and reduces the appearance of cellulite, all while repairing damaged skin cells. Corbu is the only spa in the Boston area where you can experience the mySkin skin care system. Invented by former Harvard Business School students, the system is able to match your unique skin type with the perfect skin care routine.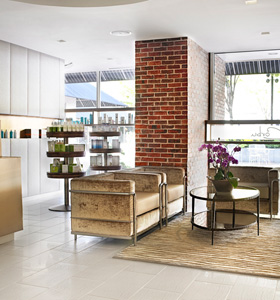 Spa at L'Auberge de Sedona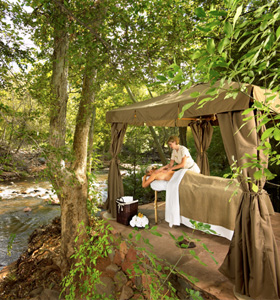 After extensive renovations last summer, the Spa at L'Auberge de Sedona reopened with a new set of spa services that you can enjoy in a treatment room, creekside in a private outdoor cabana or in the comfort of your own cottage. Plant-based essential oils and natural ingredients are at the heart of L'Auberge de Sedona's spa experiences. New for summer 2012 is a featured-product line called Scientific Organics by Emergin C, which is 70 percent organic and completely natural, and has a refreshing ginger and lime scent perfect for summer.
Spa at Rancho Valencia Resort, San Diego
Spa lovers, mark your books for August 2012, when Rancho Valencia Resort & Spa will unveil its $25 million property-wide renovation, which includes updates to the Spa at Rancho Valencia. A new treatment menu and list of services are part of the plan, as is the addition of Amala, a high-end skin care line that will be exclusive in Southern California to the spa. At the fitness center, a new Yoga Pavilion will host yoga sessions, Pilates classes, exercise programs and retreats led by top-tier wellness professionals.
More must-read travel features
Hotels with sweet rides
Checking In: Summer travel
Staying healthy while you travel