Romantic Stateside Vacations For Lovebirds
After months of rain, freezing temperatures and all-around yucky weather, you've finally convinced your better half to take that romantic beach vacation. The only problem is neither of you have a passport or a ton of money for an expensive trip. Don't lose hope or give up on your vacation. Instead, check out these three incredibly romantic beaches that are stateside so no overseas flight required!
(page 3 of 3)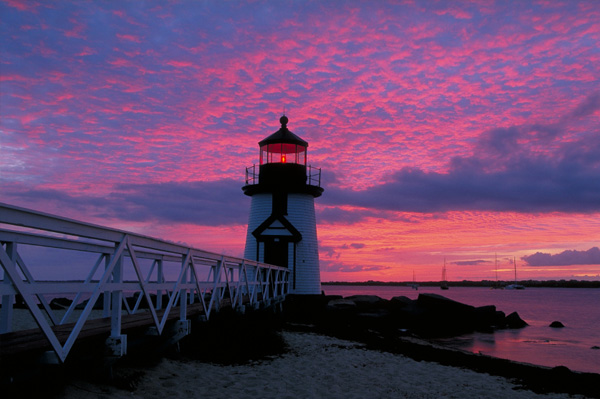 Nantucket, Massachusetts
This pristine island off the coast of Massachuesetts is a popular vacation spot for bigwigs, like Chanel's vice chairman and Sen. John Kerry and his wife, Teresa Heinz. However, don't think you need a black AmEx to afford a weekend on this beautiful New England island. There are plenty of public beaches that feel private, like Coatue Beach, which is not a hot tourist spot. For views of the dunes, check out Ladies Beach.
Lying on the beach and smooching your hunny sure can make you hungry, so where are the most romantic restaurants on the island? Tourists and locals recommend Straight Wharf Restaurant for its dark and intimate lighting, harbor views and an expansive wine list. A trip to this restaurant is pricey though, so you may not get out for under $100. Another pricey, yet romantic restaurant is Toppers, located in The Wauwinet. Voted one of the most romantic places to eat on the island because of its dimly light dining rooms, crisp linens and flowers, seasonal menu as well as an impressive wine selection.
Where should you stay for the ultimate romantic weekend? The top of the list is The Wauwinet. This inn makes you feel like you're the only two people there with its comfortable, intimate rooms. They also offer a romance beach package, which includes a two-night stay in a room with Pratesi sheets and a VIP champagne picnic. Rates start at $195 in season.
More romantic travel destinations
5 Beaches for honeymoon heaven
Romantic escapes: B&Bs along Southern California
Where to travel in the summer for romantic couples