Romantic Stateside Vacations For Lovebirds
After months of rain, freezing temperatures and all-around yucky weather, you've finally convinced your better half to take that romantic beach vacation. The only problem is neither of you have a passport or a ton of money for an expensive trip. Don't lose hope or give up on your vacation. Instead, check out these three incredibly romantic beaches that are stateside so no overseas flight required!
(page 2 of 3)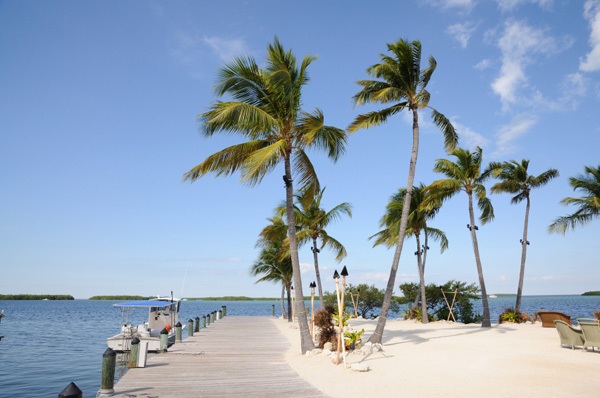 Islamadora, Florida
Sure you've heard of Miami or Key West, but have you heard of Islamadora? This incorporated village of six islands is located in the Florida Keys and boasts some of the most beautiful, secluded beaches in the country. This primarily fishing village has just 6.000 full-time residents, so you'll be welcomed with a small town look and feel. In addition to fishing with some of the best in the world, you can also dive and go scuba diving. If you'd rather stay above water, check out the new History of Diving Museum, which offers music year-round at the TIB Amphitheater.
If you're looking for a nice dinner for two, check out The Spanish Garden Cafe, a nondescript tucked-away restaurant. The chef is Spanish so all of the food is authentic as well as fresh from the coast. The restaurant has a romantic art gallery feel and it's very small, so you won't feel squished next to thousands of tourists. Another great restaurant is Kaiyo Grill, an authentic Japanese restaurant that has incredible sushi and fresh seafood. Plus, the prices are reasonable and they offer a vast dessert sherry selection.
One of the best places to stay in Islamadora, as recommended by the Travel Channel, is Casa Morada, a 16-suite luxury hotel. Because this hotel is so small, it'll almost feel like you two are the only ones there. Each room comes with the necessary needs for romance, like a private jacuzzi and outdoor space, and it has panoramic sunset views and massages in the suite.
Up next: Nantucket, Massachusetts >>