Romantic Stateside Vacations For Lovebirds
After months of rain, freezing temperatures and all-around yucky weather, you've finally convinced your better half to take that romantic beach vacation. The only problem is neither of you have a passport or a ton of money for an expensive trip. Don't lose hope or give up on your vacation. Instead, check out these three incredibly romantic beaches that are stateside so no overseas flight required!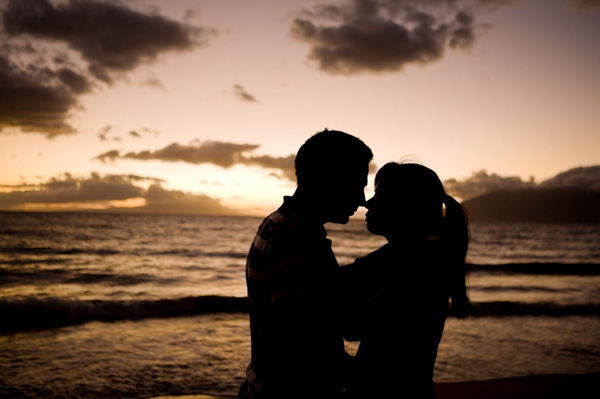 Some of the more beautiful beaches in the world are here on American soil, so don't think you have to travel far for uninterrupted beauty and romance. Voted the most romantic beaches in the country by Travel Channel and U.S. News and World Report, all you need to bring to your sexy getaway is your hunny, a bottle of champagne and your skimpiest bikini!
Maui, Hawaii
What's not romantic about Maui? This beautiful Hawaiian island boasts bathing suit worthy weather all year long, and it has miles of white sand beaches. Voted one of the top honeymoon destinations in the world by Brides magazine, Maui is the perfect place to sneak away with the one you love. If you're looking to just relax on the beach, there are miles of beaches, including Kaanapali Beach and Kapalua Beach on West Maui and Keawakapu Beach on South Maui. If you'd rather do more, you can go scuba diving or snorkeling, explore the beautiful and secluded island of Molokini by boat or hike along Iao Valley State Park.
After you're done hiking or beaching, it's time to grab some grub! For one of the best dining experiences in Maui, go to Lahaina, voted the best restaurant in Maui for 19 years. This restaurant uses only seasonal, fresh produce, so you'll get the best fare available. Plus, they have a vast Japanese menu and wine list. For another romantic place to eat, visit Mala, which has the freshest seafood, as well as vegan and vegetarian options. The atmosphere is relaxing and intimate, so you'll feel like you're the only two there.
If you're looking for a luxurious and romantic place to stay, look no further than The Ritz-Carlton Kapalua, which is recently renovated. Most rooms have a private lanai, and the hotel offers all-inclusive couples massages in private cabanas, top-rated room service and outdoor shower gardens where you can rinse off.
Up next: Islamorada, Florida >>